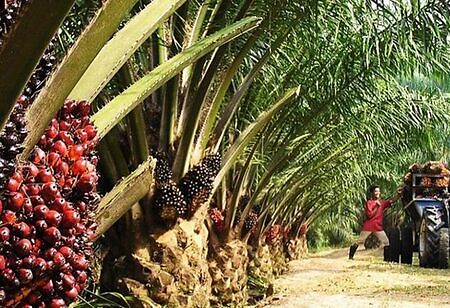 Malaysian farmers are reaping the bitter harvest of a serious labor shortage as overripe palm oil fruits hang undisturbed in branches while others lie rotting throughout a plantation. The tropical nation is the second-largest producer in the world of the edible vegetable oil, which is used in a variety of common products, including chocolate and cosmetics. The industry has historically relied on Indonesian immigrants to perform backbreaking plantation work that is despised by the majority in Malaysia.
Fertilizer costs, which account for 40 percent of the cost of producing palm oil, have increased over the past year due to transportation delays and the Russian and Ukrainian war.
Also, government initiatives to hire additional foreign workers for plantations are not being implemented quickly enough to boost production. As a result, palm fruit harvesting is currently only done once a month, due to labor shortage. The locals are furious as their income has plummeted.
To Save Forests or the Economy
Green groups claim that the rapid expansion of plantations has damaged the habitats of rare animals, and there have been claims of abuse and mistreatment of foreign laborers on some estates. Despite this, the sector continues to play a significant role in Malaysia's economy and continues to draw foreign workers who can earn better earnings elsewhere.
Shortage of Workforce
The government has allowed the recruiting of foreign workers, but experts warn that there are still issues in the countries where they came from, and that it would take time to train them. Furthermore, according to experts, the lack of fertilizer input over the past three years and the labor shortage are said to hinder oil palms from growing to their full capacity.
Minerals and nutrients must be provided consistently to oil palm trees. Low production levels of malnourished trees result in decreased oil extraction rates. The increase in palm oil prices allowed the larger plantations to tolerate higher fertilizer expenses, but many of them may find it difficult to increase production if there is a protracted delay in hiring people.
Upon the sight of depleting forests, the approval of an earlier renewable energy regulation mandating the phase-out of all palm oil-based fuels by 2030, was passed down by the EU, which requires importers of palm oil and other commodities to demonstrate that no forests were harmed in the production of their goods.
However, both countries viewed EU's law as a discrimination against the palm oil industry, since it meant preventing palm oil from accessing the market. Therefore, the Malaysian government stated that it will discuss with Indonesia about stopping exports of palm oil to the EU.
Well, the EU has long relied on Malaysia as a major supplier, but European consumers are also crucial to the sector since they purchase palm oil with additional value. Yet, given that the EU is Indonesia's third-largest market for palm oil exports after China and India, several experts argue that it would be unwise to fully stop exports to the EU.
What is the EU's Plan About?
The goal is to prevent sellers from selling palm oil, cattle, soy, coffee, cocoa, lumber, rubber, and anything made from these materials, including furniture, chocolate, leather, and livestock.
It is a part of a larger EU initiative to reduce the carbon footprint of the union. According to the idea, farms that have encroached onto forested areas are increasingly being used to plant these commodities. The new rules are said to be a measure to lessen deforestation and boost commodity market transparency.
More deforestation in Indonesia and Malaysia could result from the EU laws as local producers won't be under as much pressure to stop the loss of forests.
Companies who import the commodities would need to keep a close eye on the source of their products.
For example, the suppliers must provide the exact geographic coordinates of the locations where the goods are made.
Authorities in Malaysia and Indonesia claim that they already have stringent laws and standards in place to safeguard their forests.
How Do the Two Countries Plan to Fight Against Palm Oil Discrimination?
By sending a mission to the European Union, Indonesia and Malaysia have decided to further up their efforts to combat prejudice against palm oil and safeguard the sector. A collaborative mission to deliver scientific data, economic advantages, and industrial best practices was agreed upon by the two nations.
The two nations have agreed to hold a policy dialogue with important importing countries regarding this unilateral action that could have an effect on the palm oil business. Both nations claim to be prepared to abide by regulations governing the palm oil business, but they must be fair and understanding of the circumstances in both nations as they work to lift smallholders out of poverty.
The MSPO and ISPO certification programs for sustainable palm oil are present in both Southeast Asian countries, but regrettably, the EU still does not recognize these certifications.
Additionally, there are concerns that Southeast Asia's palm oil sustainability standards will start to crumble if exporters are more focused on alternative markets with less restrictive regulations like India and China.
Some environmentalists have praised the new EU regulations for taking a stand against deforestation.