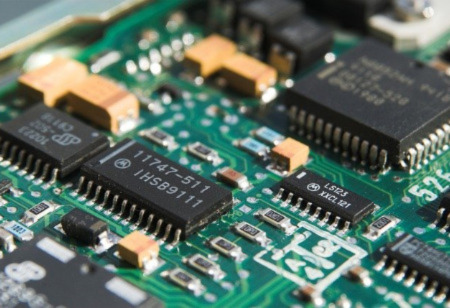 Currently, in terms of consumption, China's semiconductor industry is ruling the market globally. The US Semiconductor Industry's pressure campaign against Huawei was an early display of many of the measures to limit China's technological advantages and Cripple China's Semiconductor Industry. The US chip crackdown intensifies technology tensions between the two countries, which have already clashed over China's use of surveillance and face recognition technologies in what US authorities have labeled.
Chip Crackdown
The US is planning to take steps to prevent American chipmakers from supplying government-restricted semiconductors to China. The new limitations will be added to the comprehensive US restrictions on shipping of advanced chips and chip making equipment to China.
According to reports, the new restrictions will ban some AI chips that fall just within current technical parameters while requiring companies to notify shipments of others. The latest crackdown on Chinese technology exports coincides with US efforts to mend icy relations between the world's two largest economies. Several senior members of the Biden administration have met with their Chinese counterparts in recent months, and the most recent round of guidelines threatens to complicate the diplomatic endeavor.
The Biden administration has stated that the export restrictions were aimed to prevent US chips and technology from bolstering China's military. Beijing has accused the US of misusing export rules to suffocate Chinese firms. The restrictions constituted a watershed moment in US-China technology policy. Nvidia, the world's most valuable chipmaker, was prevented from sending two of its most advanced AI chips to Chinese customers last year, processors that have become the industry standard for developing chatbots and other AI systems. However, Nvidia quickly created other variations for the Chinese market that were less complex and circumvented US export limits. The H800 processor, for example, has the same computing power as the company's more powerful but blocked H100 device at particular settings used in AI work. Nonetheless, several essential performance factors are restricted.
H800 and a Companion Chip Banned
The US is now planning to implement new AI chip restrictions that will limit certain powerful datacenter AI processors that are not already captured. Nvidia's H800 is a semiconductor that sources have indicated the administration wished to prohibit. Based in Santa Clara, California According to the reports, the H800 and a companion chip dubbed the A800 were banned, it would not have an immediate material impact on our financial results.
According to reports, chips intended for consumer items such as laptop computers will be exempt from the new tariffs. However, corporations must notify the Commerce Department when they fill orders for the most powerful consumer chips to ensure that they are not used in ways that endanger national security.
The US wanted to remove one of the characteristics - the bandwidth parameter it has used to restrict shipments of certain AI data center chips in order to prevent AI processors deemed too strong from China. When this criterion is removed, another guideline takes effect, broadening the range of chips covered. This would most certainly slow down the rate at which AI chips communicate with one another.
This is significant since training the largest AI models on a single chip is unfeasible and necessitates the usage of many chips linked together. Slowing down communication speeds makes AI development more difficult and expensive. The United States also intends to implement a performance density parameter to help prevent future workarounds.
Evolving Technology
The revised restrictions are also intended to cover AI chips as technology advances. According to the official, the US will force companies to tell the government about semiconductors whose performance is just below the requirements before shipping them to China. The government will evaluate whether they constitute a national security danger on a case-by-case basis, but they can be shipped unless the chipmaker is instructed differently. The amendments to the October 2022 rules may also remove a loophole that allows Chinese corporations to access American artificial intelligence chips via Chinese subsidiaries based abroad.
The laws are not likely to prohibit access to US cloud computing services or those of allies, but the US will solicit feedback on the hazards of such access and how they may be addressed. This month, the Biden administration informed Beijing of its intention to alter the contentious guidelines.as part of a policy aimed at bringing the world's superpowers' ties back into balance.
China's Ministry of Commerce has repeatedly accused the United States of exploiting export regulations and demanded that it cease its unjustifiable suppression of Chinese firms. Shipping those AI chips to mainland China would be prohibited under US law, and it would be impossible for the US to control those transactions, noting that China-based personnel could legally access the chips stored at international subsidiaries remotely as well.
According to reports, the US has been attempting to block China's rise in artificial intelligence capacity, which aids its military in developing unmanned warfare systems.
China's AI Capability
China's AI capability is dependent on its ability to access US chips. CSET discovered in a June 2022 report that nearly all of the 97 unique AI chips bought through Chinese military tenders over an 8-month period in 2020 were built by US-based companies Nvidia, Xilinx, Intel, and Microsemi. Washington has been seeking to eliminate additional gaps that enable AI chips into China. It instructed Nvidia and AMD in August to limit shipments of AI chips outside of China to other regions, including some Middle Eastern countries.
New AI chip standards, coming this month, will most likely apply the same restrictions to all companies in the market. It is less obvious how the US government might eliminate the loophole that allows Chinese companies to access US cloud providers such as Amazon Web Services, which supply their customers with the same AI capabilities. However, according to reports, the Biden administration is also wrestling with this issue.
The latest crackdown on IT exports to China coincides with US efforts to de-ice the world's two largest economies. Several senior members of the Biden administration have met with their Chinese counterparts in recent months, and the most recent round of guidelines threatens to complicate the diplomatic endeavour.