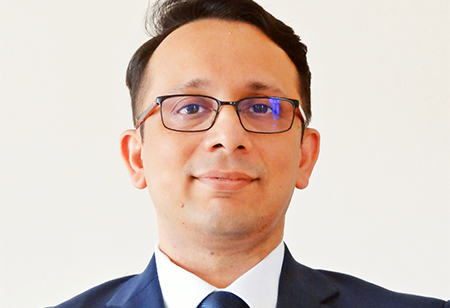 Below are key insights shared by Vishal Bhatnagar, Chief Product Officer, GrowSkills with CEO Insights Asia magazine.
What are the key skills vital for building a business and leading a team in the product management segment?
Product management is the function within an organization that's responsible for the overall success of a product. It sits at the intersection of Business, UX, and Technology, with the goal of driving innovation and growth—while also keeping the end user happy.
Key Skills required for Building a Product and leading a team:-
Understanding the Entire Product Ecosystem (i.e Market Need, Tech & Engg, Ops, Customer Support, NPS) and not in a Silo. This enables the PM to look over all aspects of product thereby enabling end-to-end experience.
Writing and Documenting the Business Case with relevant data based on facts and meaningful assumptions. Should be a good Story teller so that he can amalgamate the product use case with data so that it makes sense to everyone.
Should possess a strong knowledge of UX best practices so that End-to-End customer Journey can be fabricated, leading to better engagement and conversions
Should possess the Art to critically analyze available facts, evidence, observation and argument and take an informed decision. Inshort - should possess Critical Thinking Ability
Should be able to analyse and interpret data and share relevant insights with relevant stakeholders.
Should be capable of developing Product MindMap, Priority Maps and ultimately Prioritized Product RoadMaps. This greatly helps in building transparency and assists in seamless execution
Last but not the least, must be able to effectively communicate in all directions (horizontally and vertically) managing all stakeholders' expectations.
How should product managers ensure the customers stay interested with the company's products for long-term and how should they attract new customers?
To make businesses profitable, it is utmost important that businesses focus on both the ends of the funnel - Customer Acquisition and Customer Retention.
To measure customer acquisition efficiency we should measure Customer Acquisition Cost (CAC). Typical formula to measure.
CAC = Marketing & Sales Cost / customer Acquired. Lower CAC indicates an efficient acquisition strategy. Common strategies of Customer acquisition are
Paid Media
Paid Search
Paid Social Media Campaigns
Content Marketing
Brick & Mortar campaigns
Print Medias etc ..
To measure customer Retention and Loyalty we should measure Customer Retention Rate (CRR).
Typical formula to measure CRR = [(Customer at the end of Period - New Customers during period)/Customer at the beginning of the period)] x 100
Customer Churn Rate, reveals the % of customers that have ceased engaging with your brand in a given period. It can be calculated using the formula : CCR = (customer lost during the given period / customer at the beginning of the period) x 100
Measuring Customer Retention and Churn are important to access loyalty. To truly understand effectiveness there is another metric 'Customer Lifetime Value – CLV' that should also be measured.
It can be measured as CLV = Gross margin per customer lifespan x [ Customer retention rate over period / (1 + discount rate over period - customer retention rate over period)
Effective retention strategies include
Paid retargeting
Email Marketing
In-app Recommendations
Customer Support
Ideally, there should be separate teams workings on Customer Acquisition and Customer Retention processes
What are factors that go into developing a product's roadmap?
Each Green Dot in the image is a strategic step and it involves a lot of Product Planning, Brainstorming, Team Commitment and Product Management skills to build an 'Effective Product Road-map'. The process starts from Product Vision & Mission, Business Models, Positioning …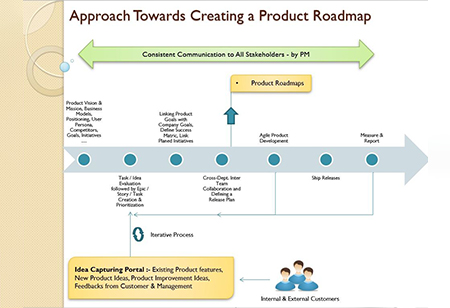 What is your suggestion on ensuring client lifecycle satisfaction at each stage of the product?
Client lifestyle satisfaction can be attained by a continuous feedback process. If suppose the business is a B2C model, then the products should be designed in a way where automated workflows can be triggered to ask for feedback at each stage.
These feedbacks when received in the system can then be segmented and directed to relevant Sales / Product / Ops team to enable continuous Product & Service improvement
The Ultimate Metric to track here is Net Promoter Score (NPS). This metric is the summation to everything a Customer Experiences during their entire journey with the Product
What is your anticipation on the upcoming roles and responsibilities of future product managers?
Current and upcoming times are becoming even more challenging. With the advent of AI & ML in Product Management, Product Managers should leverage AI tools or build custom solutions around data so that they can predict what customer is mostly likely to purchase and to the hike of everything Prescribe it to customer - something called as Prescriptive Intelligence
Today's PM needs to have the essential skills as mentioned above along with an AI related mindset and should always try to keep things simple and upfront.