The swift shifts in the current business climate are hard to ignore - and business continuity ranks high in priority for manufacturers to ensure they can continue to operate. Major disruptions to supply chains and manufacturing processes are posing some serious threats.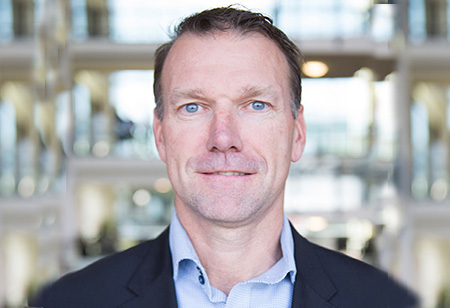 While the manufacturing sector is set to restart faster than other sectors, it is necessary for businesses to adapt to the evolving situation. For example, Japanese automobile manufacturer Nissan has delved into the production of protective gear, including masks, face shields, ventilators and medical equipment. Such moves to switch production lines have been apparent answers to changing needs in the marketplace.

Manufacturers have found it's also crucial now to explore technologies such as Artificial Intelligence (AI), Machine Learning (ML) and automation as solutions to alleviate the incoming challenges. It is only a matter of time before these technologies become the norm for manufacturers at large.

Manufacturers with large capacities benefitting from robotics and automation
To quickly adopt to new business realities, many companies need to manage massive amounts of data across and beyond functional departments. This is when the right solutions make all the difference – a one-stop destination for data through the integration of systems.

For example, Engineering Equipment Inc. (EEI) Corporation, one of the leading construction corporations in the Philippines, recognizes how technology adoption eases the complex nature of its intensive workload. This major construction player has adopted Oracle Enterprise Resource Planning (ERP) Cloud to gain detailed financial insights into its complex projects around the world. Management can now compare the budget to actual spend and it has visibility into the entire procurement process.
Business environments are sensitive and reactive right now especially with the Asian economy is being susceptible to supply shocks

AI & IoT Enable Data-Driven Decisions
Business environments are sensitive and reactive right now, especially with the Asian economy is being susceptible to supply shocks.

This has sparked a reorganisation of manufacturing and supply chain management, forcing Japan and some countries in Southeast Asia to be closer to home to reduce disruption.

One business that depends heavily on transportation, Unilever, a multinational consumer goods company has adopted Oracle Transportation Management (OTM) Cloud to leverage Artificial Intelligence (AI) and Internet of Things technologies to make data-driven decisions. As a result, the company has succeeded in better management of vehicles required for transportation and optimisation of their routes. The company is also using AI to combine internal and external data and build models that help it predict the weather or traffic patterns.

Looking Forward – What Is Next For The Industry
If there is anything to learn from how businesses are continually adapting to the situation now, it is that the manufacturing industry needs to rely and invest in technologies such as AI, blockchain and IoT to maintain and enhance business operations. These reactive measures are in great response to prepare manufacturing businesses for the unpredictable future.

For example, Viomi Technology, a company selling internet-connected home appliances in China, has prepared comprehensively for risks. This company has adopted Oracle ERP Cloud to streamline its supply chain processes, reduce IT complexity and make more informed decisions in the changing environment.
The manufacturing industry is evolving and manufacturers must now move with the times. The reliance on advanced data analytics and technologies such as AI, ML, blockchain and IoT, and the increased automation of tasks will be necessary for businesses to remain relevant and competitive.

Businesses that are forward-looking and dynamic will be better positioned to survive, and even thrive. Through a strong foundation with the cushioned assistance provided by technology, manufacturers will see the light at the end of the tunnel.