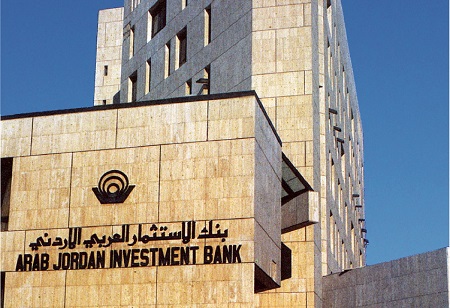 After the Jordanian Central Bank's clearance, the Arab Jordan Investment Bank and Standard Chartered Bank agreed into a contract on March 26 for the acquisition of Standard Chartered's operations in Jordan.
As per the deal, Arab Jordan Investment Bank will take over Standard Chartered's corporate, commercial and institutional banking (CCIB) and consumer, private, and business banking (CPBB) operations in Jordan.
All of Standard Chartered Bank Jordan's staff members will likewise be moved to the local bank.
The two banks will collaborate closely in the upcoming months to ensure a smooth transition for their consumers and employees.
The agreement with AJIB for the sale of the bank's business in Jordan is in line with Standard Chartered's global strategy to deliver efficiencies, reduce complexity, and reallocate resources within the Africa and Middle East region to areas with the greatest potential to drive scale, grow, and better support clients, according to Sunil Kaushal, the regional chief executive office of Standard Chartered Bank in Africa and the Middle East.
"Our agreement with AJIB will allow us to accelerate our strategy and leverage on their track record of previous acquisitions to meet the financial needs of our clients.
"We will work closely with AJIB to service the needs of our global clients in Jordan. While we will be selling our local business, we will continue to facilitate and be a bridge for international capital flows into Jordan," added Kaushal.
Hani Al-Qadi, chairman of the Board of Directors of Arab Jordan Investment Bank, stated, "We are pleased to sign this agreement and to have been selected by Standard Chartered Bank as the preferred buyer.
"Standard Chartered Bank is a leading regional and international bank with more than 160 years of experience, the bank has been present in Jordan for more than 98 years. We are also pleased to announce that this agreement has already been approved by the regulatory authorities.
"We look forward to working closely with Standard Chartered's team over the coming few months towards achieving a successful conclusion to this transaction without impact on clients and employees."
This purchase falls within Arab Jordan Investment Bank's strategy to grow its banking business market share in Jordan, which continues to expand following the bank's series of landmark acquisitions of HSBC's banking business in Jordan in 2014 and the National Bank of Kuwait's banking business in Jordan in 2022.