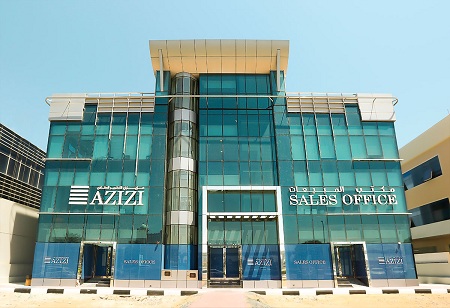 For the smooth delivery of its brassware and accessories at the Park Avenue I & II projects in MBR City, German high-end bathroom and kitchen fittings maker Kludi GmbH & Co has announced an extension of its cooperation with UAE-based Azizi Properties.

Via its regional division, Kludi RAK LLC, Kludi GmbH & Co. caters to the markets in the Middle East, South Asia, and Africa and offers the best German technology and quality-assuring procedures.
According to a top Azizi official, the Park Avenue project, which was developed around the idea of connected serenity, is the perfect example of a strategic, practical, and convenient location. Surrounded by greenery, it serves as a mini-retreat within the city and is close to Riviera, Azizi's French Mediterranean-inspired master-planned community.
"We are delighted to again be partnering with Kludi GmbH & Co., this time for our exceptional Park Avenue I & II projects in MBR City. We pride ourselves on procuring only the highest quality of components for our projects, with Kludi being a stellar example," remarked its CEO Farhad Azizi.

"They have done an exceptional job at Riviera and have thereby proven their many merits in the durability, design, innovation, and sustainability of their world-renowned products," said Azizi.

"Our passion, in line with our design and construction philosophy, is to develop quality homes that embody unparalleled modern luxury, guaranteeing investor satisfaction through the enhanced lifestyles that they offer," he added