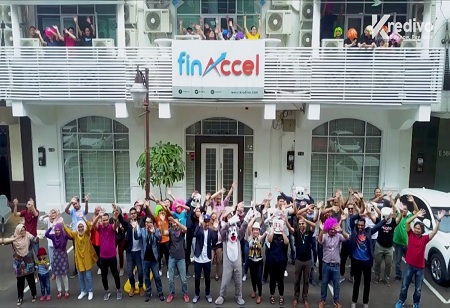 FinAccel, the parent company of Indonesia-based buy now, pay later firm Kredivo, has made several key appointments to help accelerate its business growth. These include the appointment of Chao Gao as CTO, Jean Lua as chief human resources officer, Matt Mullarkey as general counsel, and Wisaksana Djawi as director of Krom Bank.
Krom Bank (formerly Bank Bisnis Internasional) is FinAccel's digital banking unit in Indonesia. The unicorn group acquired 75% of Bank Bisnis Internasional in March. FinAccel is also the parent of digital credit platform KrediFazz, besides Kredivo and Krom Bank.
Last year, FinAccel first expanded internationally to Vietnam, with Kredivo forming a joint venture with local investment firm Phoenix Holdings before its planned IPO, which has not come to fruition yet.
Before joining FinAccel, Gao was the CTO of US-based fintech startup Imprint and head of engineering for Grab's delivery segment. Meanwhile, Lua was a senior HR lead at Shopee and Mullarkey was a senior legal counsel at Abu Dhabi-based energy producer ADNOC Group. Djawi was previously head of business risk and compliance at Indonesian digibank Bank Jago.
In a joint statement, the four executives said joining FinAccel at this time was "exciting" since the company was "firing on multiple cylinders" with Kredivo's established market leadership and set for the upcoming launch of the neobank Krom.
Earlier this year, FinAccel became a unicorn after securing nearly US$140 million as part of its series D funding round, which almost tripled its valuation to US$1.6 billion.