Foodpanda collaborates with Gogoro, Cycle and Carriage Singapore to accelerate the adoption of sustainable mobility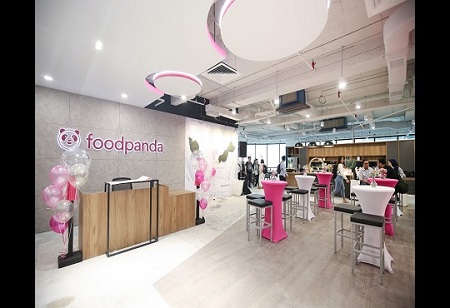 A cooperation with renowned food delivery service foodpanda was announced by Gogoro Inc. and Cycle & Carriage Singapore (C&C). The partnership will assist smart electric two-wheel vehicles for last mile deliveries in Singapore through a battery swapping experiment. The collaboration comes after the Singapore Land Transport Authority (LTA) announced in January of last year that it had granted Gogoro and C&C a pilot project for a battery-swapping sandbox for electric two-wheel cars.
Gogoro and C&C have teamed to introduce a new and more effective method of electric refuelling for two-wheel delivery fleets using Gogoro's six-second Swap & Go battery changing, as was revealed in September 2022.
Foodpanda's involvement as a partner enables the last-mile delivery experiment of Gogoro's Smartscooters and industry-leading battery swapping infrastructure. As Singapore evolves towards a transportation system using cleaner and more sustainable energy, the trial's findings will be utilised to direct subsequent actions and speed up the adoption of sustainable mobility.
"With more than 26 percent of all daily quick deliveries in Taiwan enabled by Gogoro battery swapping, I am excited to be introducing our battery swapping and vehicle technologies in Singapore with two market-leading partners like Cycle & Carriage Singapore and foodpanda," said Horace Luke, founder, and CEO of Gogoro. "Cities like Singapore are at an inflection point of sustainability and are beginning to embrace sustainable transportation in new impactful ways. On average, last mile delivery riders ride more than six-times the distance as consumer riders, so enabling these delivery riders to adopt smart sustainable electric transportation can have an accelerated impact on a city."