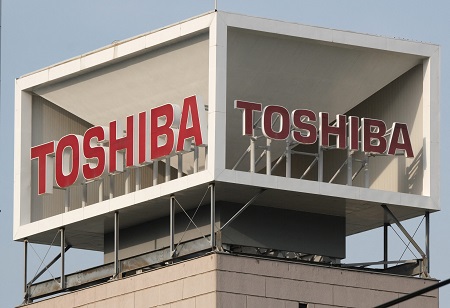 Toshiba Corp., a Japanese industrial conglomerate, announced that it has reached an agreement to take the business private for 2 trillion, or $15 billion.
As per Toshiba, Japan Industrial Partners Inc., a Tokyo-based investment fund, will be in charge of the buyout. It stated that the bidders were making an offer of 4,620 yen per share, which is around 10% more than the 4,213 yen closing price in Thursday's trade on the Tokyo Stock Exchange. This gives the corporation a worth of around $2 trillion.
The end of years of turmoil at Toshiba, a previous leader in Japan's corporate world that has lost many of its well-known companies like laptop computers and medical equipment, would be signalled by the purchase, if it is approved by shareholders and authorities.
As a result of opposition from foreign shareholders, including some who wanted the business to be sold off at auction to the highest bidder, Toshiba shareholders rejected a management plan to split the corporation into two halves in March 2022. The next month, Toshiba put itself up for auction in order to explore strategic restructuring options, including privatisation.
The headquarters of the Japanese multinational company Toshiba Corporation, also known as Toshiba and stylised as TOSHIBA, are located in Minato, Tokyo. Its broad range of goods and services includes power, industrial, and social infrastructure systems, elevators and escalators, electronic parts, semiconductors, hard disc drives (HDD), printers, batteries, lighting, and IT solutions like quantum cryptography, which was developed at Cambridge Research Laboratory by Toshiba Europe, located in the United Kingdom, and is now being commercialised.
It was a major producer of household appliances, consumer electronics, medical devices, and personal computers. Toshiba was a top 10 semiconductor corporation and the creator of flash memory until its flash memory division was spun out as Toshiba Memory, then Kioxia, in the late 2010s.