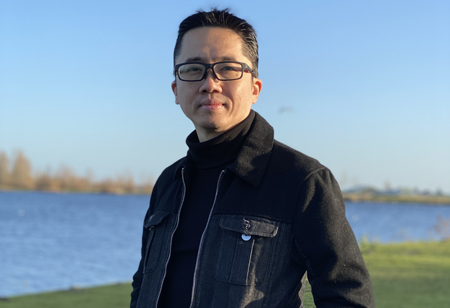 Ardi Sudarto, Vice President & Director at Transcosmos Indonesia, 0
With over 25 years of experience, Ardi excels in driving the development of cutting-edge products and services, skillfully managing operations, leading sales and marketing teams, and navigating the ever-evolving landscapes of e-commerce, emerging digital media, and the ICT industry.

In an interaction with Bimlesh Prasad, Correspondent at CEOInsights ASIA, Ardi discusses trends in consulting, technology's impact, and common mistakes, digital marketing, budgeting aligned with goals, and the importance of digital initiatives and leadership in adapting to change.
What trends do you see shaping the future of the consulting service sector on a global scale?
The future of consulting service sector:
a. In Indonesia, the consulting sector is still relied heavily on connection, referrals and trust. As technology can facilitate digital communication, trust is strongly built on a direct relationship.
b. With emerging technologies and more complex business models, clients will expect consulting or service companies to deliver business outcomes through the optimal combination of technology, people, partnership and the business model itself.
c. Some possible trends that will shape the consulting sector:
i. Execution and implementation.
Clients will set execution and implementation as their priority over strategy to consulting companies.
ii. The alliance of strategy and technology.
With new arising technology, consulting companies will share a combination of strategy, people, experience and technology to deliver the expected business outcomes. Clients, including C levels, will be heavily involved in any technical discussions, designs, planning and implementation with consulting companies.
iii. Responsibility.
Consulting firms are expected to be accountable for their proposed strategies on top of the fees being paid.
iv. Bringing partnership to the table.
It will be less likely that a consulting firm will come alone to propose an entire solution. Consulting firm will be accompanied with relevant partners to provide a total solution to the clients.
How do you envision the role of technology, such as AI and automation, impacting the consulting landscape in the coming years?
• For one, AI can enhance consulting firms through its ability to collect and analyze vast amount of data, including customer preferences, and to identify patterns to offer better and faster analysis results.
• Consulting firms will most likely focus on strategic-thinking solutions through technology. If service is also part of the consulting firms' products, then adopting the most relevant technology to equip the people will be the key.
What are the most common mistakes that businesses make when working with consultants, and how do you avoid them?
a. Without saying 'mistakes', the most common things that can happen in a client-consulting company relationship is mis-communication. Mis-communication involves diverse understanding about a clear goal, unclarity on deliverables, and different perception between a consulting firm and a client about the service limitations provided.
b. Prior to working with consultants, companies should best focus on implementation instead of receiving advise on how to do tasks. Furthermore, failing to include a plan to ensure transfer of expert knowledge from consultancy to the client could result in an expensive experience. It is essential to include detailed succession and training programs to ensure the in-house team benefit from the consultancy's expertise.
What are the most effective digital marketing strategies? Suggest a roadmap for setting up goals before introducing digitization in workplace.
a. One strategy may not work for all situation or industry. But having a clear goal, while maintaining a healthy return of ad investment would be a good start. In most cases, effective marketing is targeted to a specific, not a general audience. Understanding the market, including their behaviors, interest and expectations will be the key foundation of the marketing strategy.
Leaders must continually monitor the progress to keep controlling the investment, technology-relevant usage, and return-on-investment.
b. One of the most important things to reach the effectiveness of digital strategy is how we, as a consultant or service company may continue to adapt and align with the customer preferences and advancing-trends. The basic approach to do that is by keep developing our human capital and services, while adopting the latest and relevant technology.
c. The common steps to create a roadmap before introducing digitalization is as follows: setting up goals – defining KPIs – defining strategy and options – laying down activities and budget – creating schedule. It is imperative for the key persons responsible on this digitalization process to have the same understanding about the goal that align with company's mission, industry trends and specific challenges.
Through your leadership style, what approach would you suggest for the budgeting process to ensure financial resources are allocated with the company's overall goals?
The approach that we took to ensure our resources were being allocated effectively towards company's goal was activity-based budgeting. It was a top-down approach that affected activities from budgeting to regular monitoring.
How should leaders effectively showcase and convey the significance of digital initiatives to ensure robust executive sponsorship across the organization?
a. For most companies, there is one factor that helped them advance the digitalization process at a speed that almost everyone thought impossible. It's COVID-19. In recent years, digital transformation has become an important part in almost every organization.
b. Learning from the previous experience during the pandemic, it is very important for every leader within an organization to take part on the digital transformation. Understanding that digitalization is no longer a subject for IT people, but will include everyone within the same organization. However, leaders must continually monitor the progress to keep controlling the investment, technology-relevant usage, and return-on-investment.