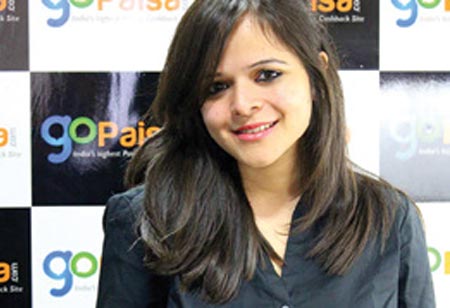 "Women are the largest untapped reservoir of talent in the world." -Hilary Clinton

A woman is considered the backbone of a household. From taking care of family members to managing daily household work, she manages everything perfectly, just like an entrepreneur manages his business single-handedly. For the past 2-3 decades, just like the household, the role of women in the workplaces has increased dramatically. From working in corporate to being an entrepreneur, the active involvement of women can be seen everywhere.

Different theories have defined the term entrepreneur differently, but in laymen language, an entrepreneur can be defined as an individual who starts a new business by coming up with a new idea, takes most of the risks and reap most of the benefits. In this competitive era, it is challenging to be an entrepreneur, especially for women, due to carrying out overwhelming responsibilities at home. In some places, the news of inequality and unequal pay makes it tougher. However, no matter how cut-throat the competition is, if you have the required attributes, no obstacle can hinder the growth of your successful business career.

What does it take to be a successful woman entrepreneur?
Entrepreneurs are not born, they are made. It is equally difficult for a woman, whether she is a housewife or a working woman, to quit routine life and own a business. Despite working 10-12 hours a day and 6-7 days a week for making a new business successful, the duties at home cannot be overlooked and need to be fulfilled too. Therefore, a woman must possess an essential skillset to become a successful homemaker as well as an entrepreneur. Enumerated below are some essential attributes that a woman needs to have in order to be a responsible homemaker and a successful entrepreneur as well.

1. Hard Work
Former Prime Minister of UK Margaret Thatcher once said, "I do not know anyone who has got to the top without hard work. That is the recipe." Whether it is doing household chores, setting up the business or doing both simultaneously, hard work is needed in every phase of life. Intelligence, planning and opportunities are of no use if you aren't hard-working.

2. Perseverance
Your hard work can go futile if you don't combine it with perseverance. Perseverance is working persistently towards your goals despite the hurdles and difficulties and never giving up. Both in homemaking and business, a woman works for several hours, sacrifices her leisure time and does not think about failures. Then only she gets the results. Desired results come when you work persistently and not occasionally. Only a perseverant woman can be a good homemaker and a successful entrepreneur as well.
3. Money Managing
A woman that takes care of her household chores is always efficient at managing money. As an entrepreneur, such women always prove to be successful and dynamic because they are good at maintaining the financial activities of a business too, which leads to smooth cash flow, and the business ultimately prospers. Such women are always financially sound.

4. Patience And Dedication
Managing the household can be as hard as managing the business. Many a time, a woman loses her patience due to the overburden of responsibilities. Therefore, patience and dedication are the key attributes that help a woman in overcoming the hurdles and pressure of managing a household. Such women outwork other people as entrepreneurs too.

A great female entrepreneur always remains focussed and patient toward her business goals. She does not surround herself with pessimistic people and always prioritize the success of her business. She does not believe in failures, remains patient in that phase, and takes them as lessons.

Different theories have defined the term entrepreneur differently, but in laymen language, an entrepreneur can be defined as an individual who starts a new business by coming up with a new idea, takes most of the risks and reap most of the benefits

5. Passion
If you are doing any task half-heartedly, then it is impossible to succeed. If you are not passionate about doing something, then your actions will go in vain. Whether it is owning a business or taking care of the household, you must be passionate about your work. Passion drives the needed force and lets you excel in your field.

6. Self-Belief And Confidence
If you do not believe in yourself, then who will? If you think you cannot, then you never will. A successful woman will always trust her actions and her knowledge, whether she is a housewife, entrepreneur or doing both things simultaneously. She will be ready to seek more and more knowledge but would never doubt her acquired knowledge and following actions. With self-belief comes self-reliance, self-reliance leads to confidence, and nothing can deter the prospering career of a confident female entrepreneur.

7. Never Give Up Attitude
Homemaking tends to be difficult for most of the women. Everything seems chaotic and challenging in the starting, but never give up attitude is what makes you habitual and successful. A woman with such an attitude gains excellence as a businesswoman too. Female entrepreneurs are always stubborn than men in achieving their goals, and this is the thing that makes them great businesswomen. They put in persistent hard work because they know success does not come overnight. Neither setting up a successful business nor homemaking is a 100-meter race but a marathon.

Remember, it is never easy to switch from corporate or household to the CEO of your business. Besides this, playing the role of a homemaker and an entrepreneur simultaneously can be extremely difficult. But, difficulty does not mean impossibility. A woman can do both and still be successful if she has the aforementioned skillset. You only need to come out of your comfort zone and use your skills.