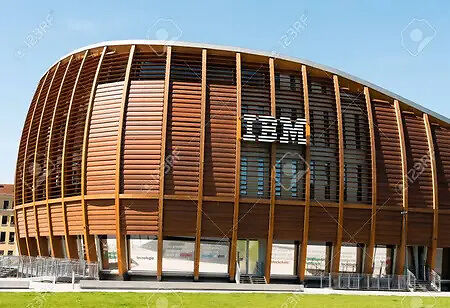 According to reports, between 2030 and 2060, generative AI has the ability to automate about 50 percent of global activities. This level of automation opens up great prospects for businesses and economies all across the world. Generative AI can unlock new levels of productivity and innovation by automating monotonous chores and allowing humans to focus on more complicated and creative endeavors. Moreover, Generative AI is a paradigm shift in the field of artificial intelligence. Its ability to create fresh and innovative material has the potential to transform businesses, boost economic growth, and improve human experiences.
As businesses and researchers continue to investigate the capabilities of generative AI, it is critical to prioritize ethical concerns and ensure responsible development and implementation. With the correct approach, generative AI has the potential to catapult us towards a future where the boundaries of imagination are constantly stretched and invention has no bounds. The AI buzz these days is all around Microsoft, OpenAI, Google and a few other heavy hitters, but not so much for IBM which years ago went all in on hybrid cloud and AI.
IBM's Hybrid Cloud Platform and AI Solutions
It was October 2020 when IBM famously announced its focus shift, splitting into two companies, one concentrating on hybrid cloud computing/artificial intelligence and one on managed infrastructure services.
Arvind Krishna, CEO, IBM says, "Going all in on our open hybrid cloud platform and AI solutions will create value for our clients, our company and our shareholders. This changes the best position for improved growth."
International Business Machines IBM 0.76 percent is one of the companies creating AI technology, with a lengthy history in the subject dating back to the 1950s. It gained news in 1997 when its artificial intelligence initiatives, symbolized by the Deep Blue computer, defeated the reigning chess champion, becoming the first machine in history to do so. Arvind Krishna reorganized IBM on the twin pillars of artificial intelligence and cloud computing. Because AI requires huge volumes of data for decision making, and the cloud provides the infrastructure to store and rapidly access that data, the two technologies are inextricably linked.
While competitor Microsoft made news earlier this year for incorporating artificial intelligence into its consumer-facing Bing search engine, IBM focuses on AI for companies. AI for business is different from AI for consumers due to their need for more accurate results, trusted data, and governance tools. IBM appeared to be the firm best positioned to seize the lead in the AI-dominated IT market. In 1997, the Deep Blue system became the first machine system to defeat a world chess champion, Garry Kasparov, while running on a custom-built chess-playing supercomputer. After 14 years, the business stunned the world by defeating humans on the TV game show Jeopardy with Watson, an early-stage AI technology. Deep Blue and Watson captured the public imagination and became household phrases far beyond the realms of technology.
According to reports, IBM is placed in the leader's part of its Magic Quadrant report on Cloud AI Developer Services in 2022, with Microsoft, Google, and Amazon Web Services (AWS). But that was until OpenAI's sentient-sounding chatbot, ChatGPT, transformed the world forever in November 2022, launching the current flood of spectacular, game-changing AI developments that keep tech pros and business leaders awake at night. But that was until OpenAI's sentient-sounding chatbot, ChatGPT, transformed the world forever in November 2022, launching the current flood of spectacular, game-changing AI developments that keep tech pros and business leaders awake at night.
According to IBM's management, the company's usage of advanced AI approaches such as foundation models, large language models, and generative AI enables it to construct 100 AI models from a single dataset. While management claims that this approach has resulted in a 70 percent faster time to value in early cloud engagements, it's important to note that these successful situations may not be typical client experiences.
While IBM's management appears to be bullish about the company's AI agenda, the company feels it is critical to proceed with prudence. IBM's past record in AI, particularly in healthcare, along with a competitive landscape and unpredictable technology improvements casts doubt on its capacity to properly capitalize on.
"The solid fourth-quarter performance capped a year in which we grew revenue above our mid-single digit model. Clients in all geographies increasingly embraced our hybrid cloud and AI solutions as technology remains a differentiating force in today's business environment," says Arvind Krishna, IBM chairman and CEO.
OpenAI and Google aren't the only organizations conducting major AI research. IBM has one of the world's largest and most well-funded AI research programs. Decades of artificial intelligence research have kept the corporation at the forefront of modern AI research.
How AI affected IBM's financial performance
IBM increased revenue to $60.5 billion in 2022, a six percent increase over 2021. IBM's year-over-year growth continued in the first quarter of this year, reaching $14.3 billion compared to $14.2 billion the previous year. Big Blue's software division, which includes AI and cloud computing revenue, increased sales by 2.6 percent year over year in Q1, accounting for $5.9 billion of the quarter's $14.3 billion. Its infrastructure sector, which includes z16 server sales, gained $3.1 billion in the first quarter as zSystems revenue increased 11 percent year on year.
Furthermore, IBM's Q1 gross profit margin grew to 52.7 percent from 51.7 percent last year. The company's profit margins were boosted by its own use of AI in its operations. For example, the company's human resources department used an IBM-developed virtual assistant powered by AI to cut HR-related activities by 75 percent.
IBM's AI Investment
Gartner considers IBM to be one of the leaders in AI technology. This acknowledgment will assist Big Blue in maintaining its market position in the AI sector, which is predicted to expand from $142.3 billion in 2022 to $1.8 trillion by 2030. IBM's strong financials complement its AI capabilities. At the end of the first quarter, the corporation had total assets of $133.6 billion and total liabilities of $112 billion. Its first-quarter free cash flow (FCF) was $1.3 billion, up from $1.2 billion in 2022. FCF is expected to reach $10.5 billion in 2023, up more than $1 billion from last year.