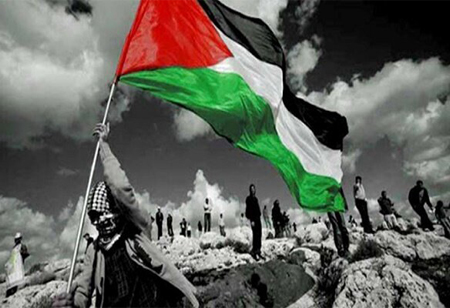 Misinformation about the Israel-Hamas war is gushing through social media platforms manipulating the public's opinion, causing confusion and possibly hindering help. Right groups and experts are warning the public and entities to be careful of spreading misinformation about the Israel-Hamas war among Tech Firms. Israel-Hamas war and the impact of online platforms is not only mentally disturbing when a sensitive or violent image or video pops up but is also misleading where and how help should be sent or looked into. When misinformation spreads online, the dilution of good and bad information gets judged by the stakes. That is due to the current nature of social media platforms that tend to enable every kind of propaganda and falsehoods to reach millions.
Social media is becoming more of a catalyst of democratic upheaval, than as a support system for people to exchange information, speak truth and post information from their areas during times of political and social unrest. Now, false information about the attack and Israel-Palestine's relationship is getting out of hand with an increase in conflict-related misinformation, including photos, videos, and graphic violence content.
EU's Stern Note Urges Tech Giants to Step Up their Acts
Thierry Breton, the European Commissioner for the Internal Market, urged TikTok, cautioned Meta, and urged Elon Musk to take immediate action to stop the spread of misinformation and illegal content on their websites and to make sure that proportionate and appropriate safeguards are in place to ensure user safety and security online.
Breton stated that companies had 24 hours to notify the EU of their plans for preventing harmful content on their platforms.
Since the group's attack on Israel, the social media platform has taken measures to remove or classify tens of thousands of pieces of information, according to X CEO Linda Yaccarino.
Musk praised X's strategy of employing crowdsourced fact-checking labels in response.
Without elaborating, Ms. Yaccarino claimed that X had altered its resource allocation and reorganized its internal teams to deal with the quickly changing circumstance. She also mentioned that soon after the attack, the business put up a leadership team to analyze the situation.The letter claims that X has complied with more than 80 EU takedown requests in a timely manner and has not been notified by Europol of any unlawful content on the site.
Experts Concerned About X's Algorithmic Nature
Experts claim that under Elon Musk, X has reduced staff and gotten worse to the point where it is favoring posts from accounts that pay for its blue-check membership service, regardless of who controls them, in addition to failing to crack down on false information.
The blue-checked authors of such posts may be eligible for compensation from X if they go viral, providing a financial incentive to write whatever will elicit the greatest response—including false information.
The amount of misinformation on the Israel-Hamas conflict that is 'algorithmically promoted' on the site, according to well-known foreign policy analyst Ian Bremmer, 'is unlike anything I've ever been exposed to in my career as a political scientist'.
Meta Forms a Hebrew and Arabic Squad for a Swift Take Down of Content
Meta announced that it is increasing efforts to enforce regulations on violence and false information. The software giant claimed to have formed a "special operations center" with specialists, including native speakers of Hebrew and Arabic, to monitor the situation and swiftly take down information that is in violation of Meta standards.
The company stressed that its harmful organizations and people policy prohibits Hamas from using Facebook and Instagram. In response to the flood of conflict-related misinformation on social media, Meta also announced that it is collaborating with AFP, Reuters, and Fatabyyano to fact-check claims and push erroneous claims down in users' news feeds.
According to Meta, in the first three days of the conflict, it flagged or removed more than 795,000 pieces of information in Hebrew and Arabic for breaking its rules regarding, among other things, dangerous organizations and people, violent and graphic content, and hate speech.
TikTok Ensures Safety of its Workforce Worldwide
TikTok is ramping up its efforts by establishing a command center to oversee the work of its safety professionals all over the world, enhancing the software it employs to automatically detect and eliminate graphic and violent content, and hiring more individuals who speak Arabic and Hebrew to regulate content.
Since the Hamas attack, the company, which is controlled by China's ByteDance, claimed to have taken down 8,000 livestream recordings and more than 500,000 other videos from the impacted region.
According to YouTube, graphic content may be permitted on the platform if it has a substantial amount of journalistic value, but the platform is monitoring films that break its standards.
Snap claims to be keeping an eye out for false information and violent provocation.
Israel's IT Employees Potentially Called Up to the War's Frontlines
The 360,000 reservists in Israel's military are being called up to prepare for an anticipated ground invasion of Gaza following strikes over the weekend by the terrorist organization Hamas. Among them are workers in the country's computer sector.
The potential for employee enlistment in the military is a known risk issue for investors in Israeli technology companies. For instance, Mobileye, a business with headquarters in Jerusalem, mentions in its IPO registration from last year that "operations may be disrupted by the obligations of personnel to perform military service."
When they turn 18, the majority of Israelis are conscripted to service in the country's defense forces for two or three years. They are then obligated to perform yearly reserve duty until they are 40 years old, or occasionally older. In cases of emergency, reservists may also be asked to serve on additional active duty.
Israel's Tech Firms Could Shift Operations to Other Geographies
Global technology firms with operations in Israel might think about moving those activities to alternative locations like India, the Middle East, or Eastern Europe.
More than 500 international businesses are currently based in Israel, including well-known brands like Microsoft, Intel, and Google. Additionally present in the area are Indian companies like TCS and Wipro, which together employ over 100,000 people. The Israeli military is likely to intensify its stance, potentially leading to a full-scale invasion of the Gaza Strip. This will cause huge disruptions to the high-tech sector, which is known for its rapid growth in Israel.