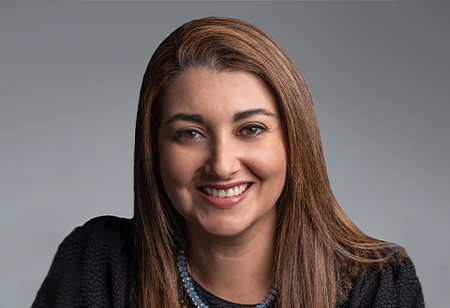 Natalie Craig, Managing Director, C&W Services Singapore, 0
Natalie joined Cushman & Wakefield, assuming the role of General Counsel for Asia Pacific in November 2015. She was promoted in July 2018 to Chief Legal & Commercial Officer, APAC. In this role, Natalie was responsible for the legal, risk and compliance functions for the Asia Pacific region as well as the region's merger and acquisition activity. In April 2020, Natalie became the Managing Director for C&W Services, overseeing the business operations and delivering of Facility Management, Property Management, Building Engineering Solutions, and Energy & Sustainability services to clients in Malaysia, Singapore and Thailand. She had graduated from the University of Sydney with a Bachelor of Laws and Economics.
The role of facilities management services and expertise continues to evolve as the demand for efficient and sustainable buildings increases. The Singapore facilities management market is expected to have an annual growth of 5.2 percent percent over 2022-2027 with a much greater focus on the incorporation of technology and innovation into FM service delivery, also known as 'Smart FM'.
This growth in Smart FM follows the rise in construction and renovation activity due to increased urbanization and expansion of smart buildings. Additionally, changing workplace priorities are posing new expectations on employers and their built environment – with employees having greater choice and flexibility in their work environment than ever before, employers now need to offer a work environment which is compelling to return to. An environment which prioritizes employees' productivity, collaboration, safety and well-being. In addition, the growing focus on energy consumption and sustainability, which is now being codified and enforced by government places a high priority on energy efficiency. This is forcing real estate owners to rethink how their buildings can and should operate – what changes can be made to make energy consumption efficient leading to economic savings and a reduction in carbon footprint.
Smart FM is not just about technology. Facilities management practices improved and involved over time with investment in tools, standards and processes to assets can be managed efficiently. However, digitization has emerged more recently to be a key accelerator in Smart FM practices. Digitization and automation in facility management leverages solutions such as robotics and the Internet of Things (IoT), among others – which reduces reliance on manpower and raises productivity and efficiency. More importantly, digitization has brought to the forefront the greatest asset in facilities management – information. The capturing and aggregation of data – building performance information, occupancy and utility data as well as human experience via feedback, allows facilities management to transform. Analytics tools now give facilities teams much greater insight to ensure that FM can contribute to workplace experiences, reduce physical labour dependence and, most importantly, help asset owners build sustainable, green buildings that produce a lower carbon footprint.
Technology-Agnostic Approach
The technology required for the digitalization of facilities management can vary from building to building, and it is crucial that real estate owners consider a range of options before zeroing down on a specific one. Depending on the building requirements and the kind of challenges faced, building owners should choose the most relevant technology vendor or platform, and not follow a one-size-fits-all approach. Platforms that offer interoperability and allow easy integration of technology into existing building systems, irrespective of the nature of the building or its specifications are generally preferred.
For example, a building consumes more than half of its energy on heating, ventilation, and air-conditioning (HVAC) systems. Artificial Intelligence (AI) and IOT-powered HVAC equipment can be highly useful as it provides insightful information – repair notifications, self-regulation as per the prevalent temperature, and remote-control services which can help optimize energy usage, leading to cost efficiencies. Numerous technologies are applicable to HVAC equipment, and
building owners should adopt the most appropriate and effective low-carbon solutions to help them achieve the desired energy standards.
The key considerations while adopting a technology-agnostic approach should include data analysis related to building operations, the evidence generated regarding efficient building management, and the desired outcomes that the owner is keen to achieve. All these put together will help the industry build comprehensive interventions that will offer a productive and efficient environment to building occupiers while fulfilling the industry's energy commitments.
Cultivating a Digital Mindset among Employees
While technology deployment is accelerating the transformation of the FM industry, it must be complemented with a skilled and motivated workforce to ensure the impact is maximized and sustainable. A digital mindset does not merely encompass technological skills and learning, it also includes the right mindset to embrace change and unlock new possibilities. Managing change and supporting employees to upskill is fundamental to the success of Smart FM. Without it, employees may fear change and be reluctant to adopt innovation if they are concerned about how technology may disrupt their job security.
FM companies can equip their employees digitally through both training and upskilling with greater focus and awareness on how technology can enhance services, not replace service providers. A comprehensive and seamless integration of technology within the company operations will also give employees an opportunity to understand how things work and to learn by experimentation.
Sustainable facility management plays a significant role in supporting a company's sustainability agenda.
For instance, many smart buildings are equipped with increasingly advanced Building Information Modelling (BIM) systems these days. This system allows FM managers to efficiently maintain the complex operations of a building, but it also requires them to have high competency levels so that their understanding and operation of the system are accurate and up to date.
A digital mindset in the FM industry can help managers innovate and create efficient solutions that build workplace productivity, improve well-being and hygiene standards and reinforce facility security.
Achieving Sustainability Goals through Digitalization
In addition to its various other advantages, digitalization in the facilities management industry can also support environmental commitments.
Smart FM solutions that use motion and photocell sensors – integrated with machine learning capabilities – can detect and pick up atmospheric recordings and adjust energy usage accordingly. These can be fully configured for each of a facility's zones, with data analytics monitoring intensity and consumption to optimize energy usage.
Additionally – given the high dependence on air conditioning in Singapore's buildings – efforts are being done to mitigate their usage due to their high energy consumption and the pollutive nature of refrigerants. Smart FM solutions that help facilities transform provided air-conditioning systems over to Variable Air Volume (VAV) systems with air filtering (MERV14) are therefore useful in controlling environmental airflow, temperature, and pressure for better thermal comfort and – above all – improved energy-saving. Especially as the pandemic is far from over, such systems can also help reduce virus spreads.
Sustainable facility management plays a significant role in supporting a company's sustainability agenda. It helps create a positive brand image for the company, lower the carbon footprint, promote green procurement and build a responsible value chain.
The Way Ahead
As workplaces continue to evolve, the need to optimize employee productivity will go hand in hand with fulfilling a company's sustainable priorities. The Smart FM industry that leverages digitalization will be able to achieve both these objectives – its innovative solutions, in alignment with the future of work will add significant value to its employees, customers and society at large.