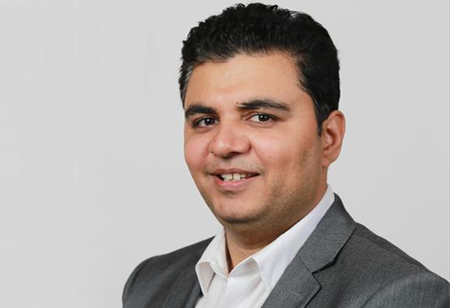 Bhavya Kapoor, Managing Director, Southeast Asia, Avanade, 0
As Avanade's Southeast Asia Managing Director, Bhavya is responsible for accelerating the growth of Avanade's business as well as expanding the company's capabilities and pool of talent in the region. Bhavya has two decades of experience in business management, technology and consulting – as well as a strong track record of establishing, scaling and leading businesses in high-growth markets. Bhavya is a passionate champion for diversity and inclusion. He is an alumnus of the Harvard Business School, holds a Master's in Business Administration (MBA) and a Bachelor of Engineering in Electronics and Communications.
The pandemic has accelerated digital transformation and technology investments as businesses sought ways to remain operational during a global shutdown. However, the aftermath has left organizations with technical, people, and process debt, which must be tackled amidst reduced costs.
Furthermore, the constant evolution of digital technologies presents new solutions to existing challenges, and organizations feel the pressure to keep up. Yet, despite investments in sophisticated digital technologies, most organizations only use a fraction of their potential and power.
The question now is, how can businesses realize value faster and achieve more with limited resources, especially in today's uncertain economic climate? We spoke with
Bhavya Kapoor, Managing Director, Southeast Asia, Avanade
to find out more.
Currently, the market is both challenging and unpredictable due to contracting economies, inflation, impacted resources and supply chain. However, some say it is in how you frame the situation – do you see it as a problem or an opportunity?
We are living in a world of continual change. There is no doubt that the current economic period sets the stage for a difficult time and unprecedented challenges for businesses. But as Albert Einstein says, "In the middle of difficulty lies opportunity".
I believe that the businesses which ultimately emerge stronger from this environment are those that approach the situation with an opportunity mindset. They are the ones which recognize that this challenging period also gives them a chance to recalibrate their strategy and rethink the value of digital assets, and prioritize what matters, especially in the long run. Companies also need to be disciplined about balancing digital investments in operational efficiency with innovations that will engage existing and new customer segments.
In my daily conversations with our clients, the feedback is consistent –technology is a differentiator for their businesses, and not just an enabler. They are taking a long-term, strategic view of these investments, while balancing the revenue flow for in-year needs in the current macro-economic environment. The new technology consumption models enable our clients to balance these needs. Technology adoption at scale is helping them become more resilient in today's uncertain business climate and agile in seizing opportunities when the economy rebounds.
What can organizations do practically to reduce complexity, make the most of what they got and demonstrate impact?
There are three broad approaches that businesses can consider when looking for ways to maximize the return on investments (ROI) of their assets and deliver critical business outcomes during this period:
Focus on what matters:
More organizations are defining what matters most to the business and focusing on those priorities. This requires aligning people, processes, and technology to achieve specific business outcomes. Key steps in this approach are to identify key business drivers, establish clear metrics for success, and ensure that everyone in the organization is aligned around these goals.
Prioritize practical steps to continual change:
Enterprises are using this time of re-calibration to welcome fresh perspectives on how to tackle critical issues such as sustainability, the future of work, new business models post-pandemic, and embracing continual evolution rather than just the end goal. By taking the time to identify and prioritize practical actions, businesses can save costs and innovate differentiated solutions that maximize engagement with employees, customers, communities, shareholders, and partners.
Do more with less:
The key to doing more with less is to focus on digital transformation and harness the power of technology to enable better decision-making. Our clients are prioritizing investments in cloud infrastructure, security, and data analytics to optimize their operations and drive business value. In addition, organizations are increasingly adopting a growth mindset and empowering their employees with the tools and resources they need to innovate and succeed in a fast-changing digital landscape.
What are the right steps when it comes to digital
initiatives that an organization can take now, and is it even possible to create greater value faster with digital innovation when resources are limited? Can you share some examples?
While organizations are tailoring their digital strategy according to the nature of their business, the state of their industry, and market conditions – there are three critical elements to consider when formulating their strategy:
Maximize the value of your digital investments and assets:
Businesses are increasingly focused on realizing the full potential and value of their technology investments. This involves identifying and prioritizing the most impactful use cases for technology, optimizing processes and workflows to maximize efficiency, and measuring the ROI of technology initiatives. This calls for a disciplined approach to technology adoption and an ongoing commitment to drive continuous improvements.
Companies also need to be disciplined about balancing digital investments in operational efficiency with innovations that will engage existing and new customer segments. By leveraging innovation and digital capabilities to do more with less, organizations can create a more agile and adaptable business model that is better equipped to respond to changing market conditions.
Harness the power of data:
In today's world, data is both powerful and vital for organizations seeking to remain competitive. Harnessing the power of data can translate into informed decision-making, actionable insights and a proactive approach to tackling challenges– which is key to staying ahead of macroeconomic developments and competitors. Through strategies that leverage data and intelligence, companies can better drive automation, efficiency, and productivity.
For example, as part of krisshop's vision to revolutionize the airline retail industry, they partnered with Avanade to augment their traditional in-flight shopping experience for customers by migrating their legacy finance and supply chain management platforms to a Microsoft Dynamics 365 ERP system. Doing that allows krisshop to optimize inventory and operational efficiency, boost sales, and deliver a personalized customer experience. Through this transformation, krisshop now harnesses data and insights into customers' purchasing behavior, which helps to ensure that travelers have access to the products they want when they want them.
Upskill and create a people-first culture:
Digital transformation isn't just about technology, it's also about people. By upskilling employees and creating a people-first culture, businesses can create an environment where innovation thrives. Actively and accurately addressing long and short-term employee needs paves the way for a consistent workplace culture and builds a workforce that is agile, flexible, and resilient to the demands of the future.
What do you think is the importance of culture and purpose in today's world? What approach do you take as the chief of business, on the same?
A strong purpose is what drives organizations forward. Purpose, to me, defines the 'Why' of the business. When we ask the 'why', it helps bring clarity to the economic model, business strategy, and the long-term view of the organization for employees, clients, shareholders, communities, and ecosystem partners.
At Avanade, our purpose is to make a genuine human impact for our people, our clients, and our communities. In Southeast Asia, we have worked hard over the last couple of years to accelerate our shift to new ways of working and strengthening our purpose-driven, people-first culture. We are proud of doing what matters for our clients, ecosystem partners, and communities – harnessing the power of our people and technology to advance the world every day.
Looking beyond the immediate economic uncertainty and business challenges, what are the key digital investments that organizations need to start focusing on to emerge stronger from this challenging period?
The key to emerging stronger from this challenging period lies in the ability to adapt, maximize, and innovate. Businesses that adopt and maximize the right digital technologies moving forward will be better positioned to capitalize on new opportunities in the future.
Artificial intelligence, and specifically generative AI, is poised to be a monumental game-changer in the next wave of computing. In recent years, AI has already demonstrated its ability to improve decision-making and optimize workflows, but the potential benefits of generative AI go even further. Leveraging advanced algorithms to create new content, designs, and even entire product lines. Responsible use of this technology has the potential to help businesses reinvent productivity, process, human experiences, and more.
In a world where disruption is the norm, businesses that weather the current storm will emerge stronger and potentially position themselves for success. By leveraging innovation and digital capabilities to do more with less, organizations can create a more agile and adaptable business model that is better equipped to respond to changing market conditions.