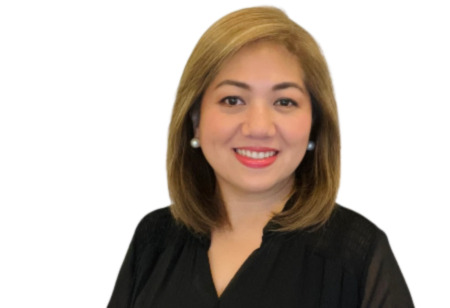 Ruby J., First Vice President - Transformation Team, Aboitiz Equity Ventures, 0
Ruby J. is the First Vice President - Transformation Team, Aboitiz Equity Ventures. Ruby Jaucian has years of experience in organization and people development from different industries. Ruby is also experienced in leading talent management programs and initiatives across different business units and industries. She is noted for her strategic mindset, creativity, continuous learning, and adapting to new technologies. Her varied experience, gained from working in different industries, has given her a broad perspective. Having statistics as an undergraduate course has given her a data-driven mindset that is balanced with people skills.
________________________________________________
Tell us about your current role in the Organization:
I am currently part of the Transformation Team which is focused on driving the transformation of the Aboitiz Group to become the first Philippine "Techglomerate". There are several programs and initiatives launched to fuel the exponential growth of the organization. In my current role, I am learning new ways of thinking and working from the exceptional leaders and experts that we collaborate with. This new experience, backed up by my almost 2 decades of HR experience are valuable in my continuous development and growth as a professional and a leader.
In a fast-paced, accelerating technological revolution, what should HR Leaders like you focus on?
First and foremost, I believe that leaders, not just HR, must embrace the fact that we are in an unprecedented rate of change and this is going to continue. We must, therefore, constantly adapt to changes and be on the lookout for new ways of simplifying what we do in HR. We need to ask ourselves what we can do differently from today. What steps can we eliminate, which processes no longer add value, and identify what ca be automated or outsourced to allow us to focus on providing value to the business.
Second, identify the capabilities that we need in the organization to support the business. How do we build capabilities of the workforce so they are ready for the future? Alongside the business transformation, HR leaders should embark in its own transformation. With the use of data, HR should identify problem areas and solutions that can be implemented to modernize its own operations. By leveraging on new technologies, HR can automate routine tasks, improve decision-making, and free up time for more strategic endeavors.
Third, HR needs to develop a digital and data-driven mindset. Determine what data must be gathered by HR and how do we gather the data that we need so we get insights about employee experience and sentiments and use these for a more effective organizational design, develop talent management strategy and continuously improve employee experience.
As we continue to transform the workplace, HR should continue building humane connections and relationships at work. This includes building trust, collaboration, psychological safety, offering opportunities for career growth and development, and investing in employee well-being.
How does HR become more agile so it can adapt to the many changes happening in the world?
Agility can be developed by adopting a flexible and adaptive mindset, embracing more collaborative and cross-functional ways of working, and being open to experimentation and iteration. To understand what it means to be agile and how to execute this, I went through a certification course on Agile HR methodologies, which includes Scrum and Kanban. Then as part of the organization's cultural transformation, our team members went through Scrum training and then cross-functional teams were formed to work on specific initiatives using this methodology.
What I learned from this methodology is that more than
ever, bringing employees from different functional teams, with different areas of expertise, is essential to solve complex problems and develop innovative solutions.
How do you maintain company culture and collaboration in a hybrid work environment?
Trust is a critical component of a successful hybrid work arrangement. It is important to let employees know that they are given the autonomy they need to do their work effectively. This means setting clear expectations, communicating regularly, and giving employees the resources and support they need to be successful. I have seen the transition from work being location-based to being output and outcome based.
Communication from the senior leaders to all members of the organization sets the tone for company culture. Regularly hearing the CEO define company culture, values, expected behaviors and goals, whether employees are on site or remote, is essential in ensuring that everyone is on the same page and working towards the same goals. The conversation should be continued by all leaders in the organization and feedback is gathered and given to foster open communication.
HR has a crucial role in building an agile and innovative culture that enables business transformation. To achieve this, HR must break out of the traditional mould by embracing new technologies, becoming data-driven, and adopting new ways of working. By transforming itself as a function, HR can design organizations that are able to thrive in a rapidly changing world.
Technology also plays a significant part in facilitating collaboration. There are many collaboration tools that can be used to effectively include everyone's ideas and inputs between remote and in-office employees.
While technology is important, the leader's role is essential in ensuring that an inclusive and safe work environment is created to give a sense of unity among the team, regardless of where they are. The leader should re-imagine new ways of engaging the team, the old ways may not be relevant anymore. Regular team meetings, virtual coffee breaks, informal chats, wellness discussions, celebrations, etc. are needed to maintain a sense of camaraderie and ensure that everyone feels included.
How should HR support the CEO in business transformation?
According to a McKinsey report, 70 percent of digital transformations fail to achieve their goals. I think business, not just digital, transformation is challenging and the CEO needs all functional teams onboard, working together to successfully achieve this. Specifically, HR can support the CEO by aligning people and culture strategies with business goals, determining capabilities and assessing the capability gap, attracting and developing talents, facilitating communication and putting together architecture for change. By working closely with the CEO and other key stakeholders, HR can help ensure that the transformation is successful and that the company emerges stronger and more competitive.
What message do you have for HR as businesses transform?
As HR professionals, we know the importance and urgency of upskilling and reskilling the workforce. We also need to set the example and role model continuous learning by upskilling ourselves. It's more important than ever to stay ahead of the curve when it comes to technology and know its impact on work and lives. There are new technologies, such as AI tools, that we can try ourselves and discover how it would change the way we do things in HR.
For me, it is an exciting time to be in HR right now, we have tons of opportunities to reinvent ourselves and drive and support business transformation. We must take courage, continue to learn and adapt so we can build organizations that thrive in the future.