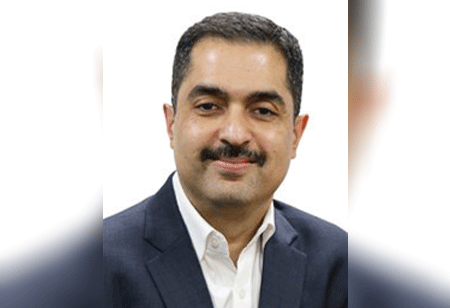 Aditya, CEO of Teleperformance India discusses what more can be done in order to develop the skills required to succeed in tomorrow's digital economy.
The World Economic Forum predicts that by 2030, the global workforce will need to reskill over 1 billion people due to the technological transformation that's happening as part of the Fourth Industrial Revolution. The key aspect of the Fourth Industrial Revolution (also known as Industry 4.0) is connectivity – data and information is being shared on a much larger scale than ever before, across all media and platforms.
By next year, it's expected that 42 percent of core skills required to perform existing jobs are expected to change. As businesses look to transform and adapt ahead of arguably a seminal moment, this huge shift is being felt across the globe, including India where growth in the technology sector is happening almost at an exponential rate.
The Growing Tech Sector In India
Off the back of rapid acceleration in digital transformation and technology adoption, India's technology sector grew 2.3 percent year-on-year, despite global output shrinking 3.2 percent. These numbers may be decent, but to continue growing at this rate, employers must arm their employees with the correct tools and training to succeed, predominantly through remote access to cloud platforms.
It's not only the rate of growth in the technology sector that is astounding – there are 560 million internet subscribers and 1.2 billion mobile phone users in India, making it second only to China in terms of the number of consumers with access to digital. These numbers not only reveal the opportunity available to employers for upskilling but also the value that lies in boosting the established high-tech skills of the future workforce so both employees and businesses alike can fend of future market threats.
Coronavirus Has Impacted Industry 4.0
There's an argument to suggest that the coronavirus pandemic has accelerated Industry 4.0. With the majority of the world's workforce working remotely, employees are being forced to connect with one another and share data in ways that they hadn't done before – be it with colleagues in their own country or on a globe scale. They're also being encouraged to become more tech-savvy than they once were, whilst enabling them to constantly learn and bolster key skills wherever they are and on any device. It's now up to employers to ensure the time spent adapting to new ways of working are not wasted, and their employees are given the opportunities to advance in their careers.
What's for certain is that whatever the future of work looks like, employees are having to adapt and become more techproficient to excel in their careers in the new economy
This new way of working is spurring organisations to introduce a range of different policies such as work-from-home, flexible working hours, and even a hybrid approach. With Gartner predicting IT spending will grow 6.8 percent to $88.8 billion in 2021, new opportunities for workers will continue to increase over the coming 12 months and the sector will rebound following an unpredictable 2020.
The Shift To Work From Home Has Been A Long Time Coming
In some places, the shift to working from home has been gradual move, and just accelerated by COVID. We created an agile response to the crisis and doubled down on our investment in mastering the remote working environment, allowing us to sustain growth. Our development of the TP Cloud Campus Hubs allowed us to launch work-at-home projects in different locations to support clients as countries globally became significantly impacted. The investment puts us in a good position today to face the uncertainty of the future and inspire trust among our partners and employees, should the future be fully office, fully WFH, or a hybrid of the two.
Employees Must Continue To Adapt
As we progress into 2021 and (hopefully) the world returns to some semblance of normality, the questions remains whether working life will ever return to preCOVID life. The expectation is that there will be a more hybrid approach, with employees working partly from the office and partly from home. What's for certain is that whatever the future of work looks like, employees are having to adapt and become more tech-proficient to excel in their careers in the new economy. As part of this, employers must collaborate with their workers to ensure they are giving them the best chance to succeed.
This can range from offering greater learning and development resources to introducing flexible working policies that enable employees, with varying personal responsibilities, to travel to and from the office at less busy times. More generally, when it comes to India, more must be done to improve the infrastructure. With the world moving towards a more digital economy over the next 10-15 years, India's 4G network must be made more robust and reliable to resolve spend and connectivity issues. This will ensure collaborative remote working environments can be sustained in the future and enable India to become a leading economy around the world.