Located in Bangkok, Bumrungrad International Hospital was founded in 1980 and since then it has been a global pioneer in providing worldclass healthcare services. Having a tag of being the first IBM Watson for Oncology site in the world, Bumrungrad International Hospital is a leader in medical technology and innovative patient services. Also, it is the first hospital in Asia accredited by the US-based Joint Commission International (JCI). The Hospital has become a trustworthy place for patients over the world because of the dedicated team headed by Paorohitya Napas who is the Chief Marketing Officer of the Bumrungrad International Hospital.
Paorohitya is a graduate of the International Relations, and Political Science faculty in 1986, and since then, she started working as a journalist and Thailand's correspondent with the Reuters news agency. Throughout her career, she has been working with different types of industries such as Advertising agencies, Cosmetics, Telecom, Beverages, Banking, and Hospitals.
Paorohitya engages in an exclusive interaction with CEO Insights Magazine.
Tell me about your professional background, experiences and your inspiration for taking-up the role of the CMO at Bumrungrad International Hospital?
After finishing my graduation, I started working with the Reuters news agency as a journalist, where I was responsible for reporting the news on political topics in Thailand. After spending two years with Reuters, I switched to the advertising industry and joined J. Walter Thompson as a copywriter. My last position with J. Walter Thompson was as a Creative Group Head and I was responsible for some international clients such as Emirates and Puma. Then, I started working with UK based cosmetic company, The Body Shop International, as a marketing and communication manager and helped them to set-up the Body Shop outlet in Thailand. I found this role very exciting and challenging because I was involved in many things such as doing research for location and looking after the logistics.
I have to be aware of regulations like employment, taxation, pricing, products, clearance, and others. Anita Roddick, the founder of Body Shop International, was my role model, and like her, I too like to look and think of things differently from another conventional business person. After working for six years with Body Shop International, I was approached by a big American brand called Coca-Cola, I joined them as an external affairs manager and I was made in charge of all the corporate affairs. At Coca-Cola, I got the chance to correct some crisis management issues as well as customer complaints over the next six years. Then, I was approached by Orange, a UK-based mobile network operator company that wanted to introduce its brand in Thailand. Orange collaborated with the CP Group, which is a giant Thai conglomerate to establish the mobile operator service in Thailand, and after working for another six years with Orange, I joined HSBC.
We have the vision of becoming a holistic healthcare centre by delivering excellent services, and by this we are not only going to take care of people's illnesses, but also their health
So, you can clearly see, the pattern I have followed in my professional journey is I stay with a company for 5-6 years to make sure that I have a stable and sustainable move in my career. I have worked with different types of industries, which allowed me to get to know new people and new paradigms, and learn the new business, new industries, and new communities. My pattern of moving from one industry to another took me to the hospital industry because the healthcare industry offers lots of opportunities to rise in your career. Apart from this, I really wanted to do something for my own country, and that is how I joined a Thai-based hospital known as Bumrungrad International Hospital.
Tell me about the values that Bumrungrad Hospital stands by?
We put the patients at the centre of everything we do because it is a key responsibility of a healthcare facility that their patient walks out of the hospital and they have a good story of a positive outcome and positive service experience. We try to invest heavily in the technology, doctors, ancillary, and team so that we can achieve positive treatment results as best as possible, and I think that is the unchanged core value of the hospital from the last 40-42 years. We also emphasise giving compassionate care to patients, and that is we try to understand the patients because they suffer from physical as well as mental standpoints and we have to show that we have sympathy and empathy for them and their families.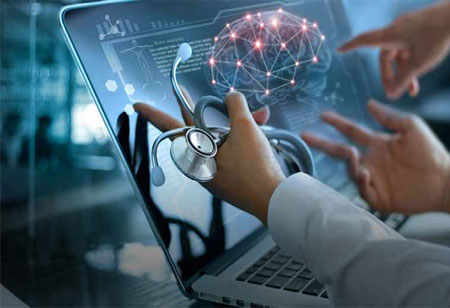 Talk to us about the biggest challenges that you face, and how do you work with your team to get the most out of the marketing function?
The competitive landscape in the field of hospitals in Thailand is very intensifying, and the current situation is very volatile, uncertain, and very complicated. In order to cope with this, we need to have agility as our core value and we have to be adaptive to the changing environment. We are a complex organization and we do have marketing plans, but many times we can't follow plans because there are unexpected things coming-up all the time, for example, COVID-19, chickenpox, and smallpox, and nobody can put these things into a plan. Sometimes we have to turn the obstacles and challenges into opportunities like what we did in Thailand during the time of COVID-19. The virus has infected a huge number of populations across the world, but Thailand is one of the best countries which handled the pandemic very effectively, and a huge contribution in this has been done by all the healthcare professionals. In honour of all the healthcare workers in Thailand, we made a short film that depicts the importance of patients in Thai hospitals, the film touched several hearts, as it got 20 million views on YouTube, and I think that's an example of how we adjust ourselves to being adaptive or sometimes turn around the situation from challenges to opportunities.
What are the latest healthcare trends you have helped the hospital to adopt and how have you been increasing its brand awareness?
Firstly, I think the key thing is that you choose to do the right things, and then by choosing to do the right things, make sure your brand is delivering the exact thing which it has promised, and then only we can say to people that we are the best. We are the best in critical care and complicated care such as the spine surgery, organ transplantations, cancer, heart diseases, to birth delivery, because we recruit very good physicians from around the world. And all the physicians here have received the American Board and they work as a team with the nurses, the therapist, with the pharmacists, nutritionists, X-ray people, lab people, so on and so forth. Secondly, we try to adopt the new technology as appropriately as possible in order to help patients probably to create zero pain in their procedures to enhance the quality of safety standards. We cannot be everything and therefore we need to focus on one thing and be very good at it just like Volvo company, they walk the talk about safety and nobody can steal it from them. We keep on saying the same thing every time that we are the best hospital to help with critical care and complicated case, and we deliver the best care possible with the highest quality and safety standards. Apart from this, the other thing we highlight is compassionate caring,band that is why the look and the feel of the hospital seem like caring for patients and we do these things consistently.
What are your goals for the future and why do you strive to achieve them?
We have the vision of becoming a holistic healthcare centre by delivering excellent services, and by this we are not only going to take care of people's illnesses, but also their health. We have to provide the prevention clinics or prevention facilities by 2025, and this year, we already managed to open the Raksa wellness resort, in the suburb of Bangkok, and we have already opened the wider life prevention clinic 20 years ago. Right now, even if we've good health, we have to start taking care of ourselves and invest in our health, because our good health condition leads to another kind of wealth. We need to communicate and show the world, the way we work and try to deliver healthcare service in a holistic way.
Paorohitya Napas, Chief Marketing Officer, Bumrungrad International Hospital
Paorohitya has completed her graduation in International Relations in 1986 and she has worked with various industries such as news agencies, advertising agencies, cosmetics, telecom, bank, hospital, and many more.