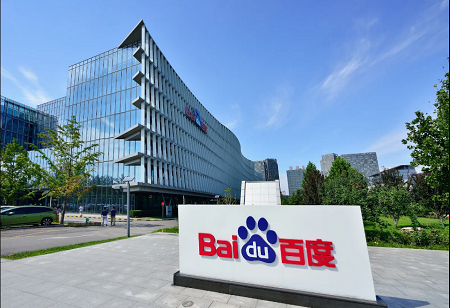 Chinese search engine company Baidu announced on Friday that it had been granted permission to operate a completely driverless ride-hailing service in Beijing.
According to a statement released by Baidu, the Apollo service would use the licence to deploy 10 completely autonomous vehicles in a Beijing government-developed technology park.
The approval represents a development from December, when Baidu claimed to have received authorization to test the service. With Wuhan and Chongqing, Baidu will now run driverless robotaxi services in three Chinese cities.
The Beijing-based corporation, which derives the majority of its income from its internet search engine, has spent the last five years concentrating on self-driving technologies as part of its diversification strategy.
With its headquarters in Beijing's Haidian District, Baidu, Inc. is a Chinese global technology corporation with a focus on Internet-related services, goods, and artificial intelligence (AI). [3] One of the biggest Internet and AI firms in the world, it. The Cayman Islands serve as the legal domicile for the group's holding corporation. [2] Eric Xu and Robin Li founded Baidu in January 2000. Before Robin Li launched Baidu in 2000, he created an older search engine called RankDex in 1996.
In addition to a Chinese search engine and a mapping tool dubbed Baidu Maps, Baidu provides a number of services. Over 57 search and community services are provided by Baidu, including Baidu Tieba, Baidu Wangpan, and Baidu Baike, an online encyclopaedia (a keyword-based discussion forum).