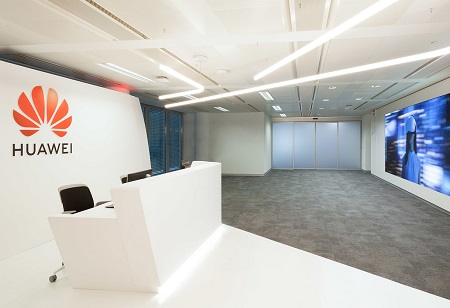 At the Gulf Information Security Expo & Conference (GISEC) 2023, Huawei unveiled the first multilayer ransomware protection solution based on network-storage collaboration.
Hackers lock down assets and encrypt user data during ransomware attacks, forcing victims to pay a ransom to unlock it. Attacks with ransomware not only disrupt services but also severely harm the reputation of the victims.
From the perspective of a service, all ransomware attacks share the following crucial characteristics:
There is a huge variety in their software. In 2021 H2 and 2022 H1, the number of ransomware variations surged by 98%, making it very challenging to swiftly and effectively identify new and stealthy attacks.
As an attack starts, ransomware spreads swiftly, giving administrators little time to react. According to research by Microsoft, ransomware can infiltrate a device and acquire permissions in just 45 minutes.
Enterprise firms are more severely affected by ransomware attacks than other types of users because it frequently takes a long time to restore services after an attack, and data is frequently lost forever. In 2022, ransomware attacks caused an average service outage of 5 days, according to IDC's white paper, and more than 46% of firms who paid the ransom were still unable to recover their data.
As a result, businesses urgently want effective end-to-end protection because conventional ransomware prevention solutions can't keep up with these problems.
Instead, the cutting-edge multilayer ransomware protection (MRP) solution from Huawei uses network-storage collaboration to protect data. In comparison to competing solutions, its three fundamental capabilities—network-storage detection, network-storage response, and network-storage recovery—can better prevent data encryption and theft.
The MRP Solution Launch
Karanveer Padghane, Chief Architect of Enterprise BG, Huawei Middle East & Central Asia launched the solution explaining that the new multilayer ransomware protection (MRP) technology built on network-storage collaboration reinforces the protection and minimizes the impact of ransomware attacks on any business, delivering even zero service downtime".