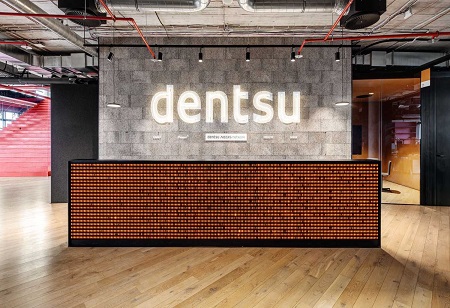 Sanjay Bhasin, Prakash Kamdar, and Bharti Agrawal, a group of seasoned business professionals, have been appointed by Dentsu to head the network's rapidly expanding market in APAC. This announcement marks the establishment of a new cluster for Southeast Asia. Indonesia, Malaysia, the Philippines, Singapore, Thailand, and Vietnam make up the newly created SEA cluster.
Southeast Asia's economy, which is currently the fifth largest in the world, is expanding rapidly and undergoing profound change. With a combined GDP of USD$3.1 trillion at the moment, it is forecast to overtake Asia Pacific in terms of advertising spend growth and rank as the fourth-largest economy by then.
With immediate effect, Sanjay Bhasin is promoted from CEO of Myanmar, Thailand, and Vietnam to CEO of Southeast Asia, Densu. Sanjay is a seasoned professional with 30 years of experience in the APAC and SEA area. From 2012 to 2018, he served as CEO of Y&R SEA. After that, under Sanjay's direction as CEO, Myanmar & Vietnam, Dentsu's Vietnam business was the most prosperous integrated agency in the market in 2018, delivered double-digit growth and profitability year over year, and won awards for Network of the Year in 2020 and Creative Agency of the Year for three consecutive years from MMA Vietnam. In 2021, he received a promotion to CEO of Burma, Thailand, and Vietnam.
Rob Gilby, CEO APAC, dentsu, said: "It's well documented that SEA is experiencing exponential growth and tremendous transformation. Aligning with this is a natural progression for the business and will support significant investment in and commitment to our people, our clients, our partners and our competitive capabilities in this important growth region. I could not be more excited about the proven leaders in Sanjay, Prakash and Bharti leading our over 4,000 diverse talents to accelerate our clients' and our growth in SEA."
Sanjay Bhasin, CEO Southeast Asia, dentsu, said: "SEA has been my home for the best part of my professional life and I have had the privilege of working with some of the most ambitious businesses and leading some of the most talented teams in just about every market in this incredibly exciting and diverse cluster. Us coming together as one borderless team to realise the promise of SEA in the decade of SEA is quite simply the right next step in dentsu's and my journey. Personally and professionally, I have also known Prakash and Bharti for several decades and we have built an exceptional chemistry during the years of working together. I could not ask for a better, more collaborative and talented team to embark on this new and exciting era together with."
Bharti Agrawal has been serving as CFO for Southeast Asia, Densu, while Prakash Kamdar has been appointed to CEO, Clients & Solutions, Southeast Asia, starting immediately. While they concurrently oversee their separate markets inside the cluster, Sanjay and Prakash will continue to have a keen sense of what is happening on the ground.
Prakash has a proven track record of being client-centric and developing transformative solutions. He has 27 years of experience in digital marketing and digital transformation. He began working in the digital sector in 1997, and as CEO of Densu Singapore since 2019, he also serves as CEO of Densu Indonesia from January 2022. In 2021, the Singapore Business Review's Management Excellence Awards recognised Prakash as Executive of the Year (Advertising), and in 2022, the Marketing Interactive Agency Year of the Awards recognised him as Agency Leader of the Year.
Prakash Kamdar, CEO, clients and solutions Southeast Asia, dentsu, said: "Since joining dentsu in 2012 as CEO of Isobar Singapore, I have seen the business through its transformation, and I have been truly humbled by the responsibility and confidence that has been given to me. I have played various different roles at dentsu in the last 11 years, however my deep love and passion has always been for using the combined power of creativity, design, data, media, and technology to create transformative solutions that help businesses and brands achieve their growth and good ambitions. I am eager and excited to work with Sanjay, Bharti and the rest of our SEA leaders and colleagues to transform the fortunes of businesses and people's lives through our very best integrated growth solutions."
With more than 20 years of comprehensive financial experience, in addition to operational, commercial, and M&A knowledge in listed and private organisations throughout the UK, Brazil, and Southeast Asia, Bharti is a proven leader. She has been in the position for a time, but other excellent candidates for the dentsu Southeast Asia leadership bench include MaryAnn Puthussery, general counsel for Southeast Asia, and Yvonne Tan, group human resources director for Southeast Asia.