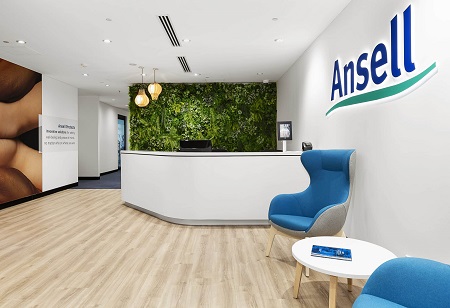 The International Union for Conservation of Nature (IUCN) and Ansell Limited, a global leader in protection solutions, signed a Memorandum of Understanding (MoU) on February 23, 2023, kicking off important work to lay out a pathway for Ansell to develop a strategic management approach to its biodiversity footprint.
Ansell has already made a commitment to reach "Net Zero" in terms of its operations' climate consequences by 2040. This partnership with IUCN is a step in the direction of realising Ansell's goal of making comparable progress on biodiversity. The partnership helps Ansell evaluate the effects on and dependence on natural capital throughout its value chain, as well as to create plans for conceivable enhancements and the mitigation of detrimental footprints.
IUCN and Ansell decided on a framework for improved cooperation through the MoU at this signing. To pursue "net positive" outcomes for biodiversity and ecosystem services, the two parties will look into creating cooperation programmes, research projects, and other capacity-building activities.
Other potential areas of cooperation include: I IUCN helping Ansell identify its natural capital dependencies and impacts, as well as impact on community livelihoods from its operations; and (ii) capacity building opportunities for Ansell staff to improve their comprehension of biodiversity and ecosystem services, introducing them to various pertinent approaches and tools like Business and Biodiversity Indicators, Business and Biodiversity Net Gain, Integra, and others.
"Signing this MoU with IUCN is a statement of Ansell's ambition that our sustainability strategy contributes to the world's critical need to manage both the climate and biodiversity impact of business operations globally. As a first step we seek to understand our impact and dependencies on critical natural resources, thus establishing a foundation on which we can develop strategies that align with the global efforts to conserve biological diversity and promote the sustainable use of natural resources," said Mr Neil Salmon, Managing Director and Chief Executive Officer of Ansell Limited, who participated in the ceremony virtually.
"While IUCN develops and promotes global standards and knowledge products, real learning happens when these are applied on the ground to result in conservation and sustainability outcomes. We envision this signing to lead us to a journey together with Ansell and create a path for others in the PPE industry to follow," said Dr Dindo Campilan, IUCN Regional Director for Asia and Hub Director for Oceania.