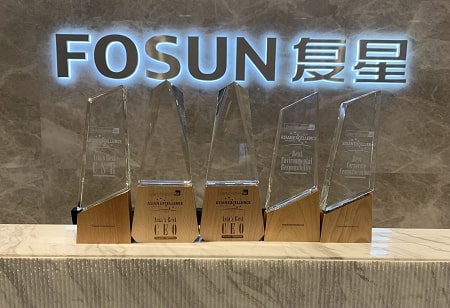 Jiangsu Shagang Group, a producer of steel, will purchase Fosun International Ltd's 60% ownership in Nanjing Nangang Iron & Steel Union Co Ltd for 13.58 billion yuan ($1.98 billion), the Chinese conglomerate announced.
In order to realise a profit of 830 million yuan from the divestiture, which was first announced in October of last year, Fosun would sell its investment in Nanjing Nangang, owned through its subsidiaries.
The Nanjing Iron & Steel Group owns the remaining 40% of Nanjing Nangang.
Separately, Fosun disclosed that it would pay 2.65 billion yuan to acquire a nearly 30% interest in Chinese chemical manufacturer Zhejiang Wansheng.
Fosun and its subsidiaries have sold holdings in companies like Shanghai Yuyuan Tourism Mart Group, Zhaojin Mining Industry Co., and New China Life Insurance. The corporation sold its ownership position in four different companies earlier this year for a total of 6.7 billion yuan.
A global consumer group focused on innovation that was founded in 1992, Fosun is committed to offering top-notch goods and services in the segments of health, happiness, wealth, and intelligent manufacturing to families all over the world.
Fosun International Limited debuted on the Hong Kong Stock Exchange's main board in 2007. (stock code: 00656.HK). Fosun International had total assets of RMB 806.4 billion and total revenue of RMB 161.3 billion in 2021. With an MSCI ESG grade of AA, Fosun International is ranked No. 589 on the 2022 Forbes Global 2000 List.