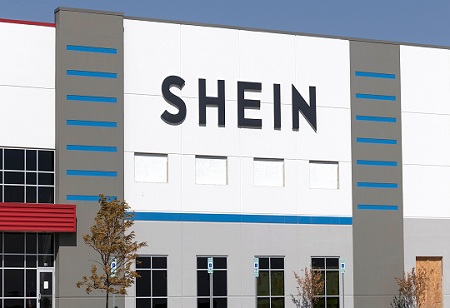 Three people with knowledge of SHEIN's plans told that the Chinese online apparel retailer is planning to raise around $2 billion in a new funding round this month and hopes to list in the United States in the second half of the year.
According to two of the persons and another person with knowledge of the situation, existing investors General Atlantic (GA) and Sequoia Capital China are also key investors in this round together with the national wealth fund of the UAE, Mubadala.
Tiger Global Management became a new investment, stated the first two persons. Six sources with knowledge of the situation claim that SHEIN reduced its valuation to $64 billion in this fundraise, which is a reduction of a third from a capital round a year ago.
The company had preliminary discussions with a number of investment banks last month to select lead bookrunners for the U.S. IPO. If successful, the float would be one of the largest in the world this year and a test of US investors' interest in Chinese companies amid erratic financial markets and geopolitical unrest.
Due to the confidentiality of the material, all sources declined to be named. SHEIN said it did not currently have intentions for an IPO and declined to speak further. Sequoia China and Mubadala declined to comment. Requests for comment from GA and Tiger did not immediately receive a response.
Investors who took part in SHEIN's 2022 fundraising will change the value of the stakes they purchased earlier to reflect the company's current valuation.
Since its 2008 Nanjing debut, SHEIN, established by Chinese businessman Chris Xu, has expanded into one of the largest online fashion marketplaces in the world. It manufactures garments in China for online retail in the Americas, Europe, and Asia, offering things like $10 gowns and $5 tops.
It attempted to list in the United States in 2020 but abandoned the proposal, according to sources, in part because of volatile markets and escalating U.S.-China tensions. The company originally recruited Bank of America, Goldman Sachs, and JPMorgan to assist with the IPO, but has since chosen to re-select those firms, according to the statement.