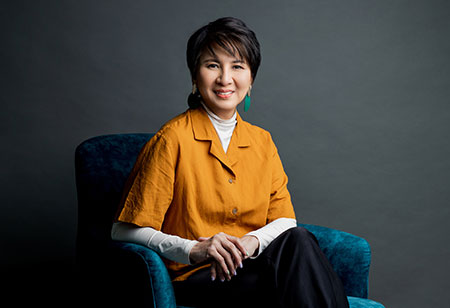 Christina Lim, CEO, Chrisspeak, 0
Christina is a seasoned industry professional with over three decades of experience across diverse industry verticals. Prior to establishing Chrisspeak in 2019, she was associated with a variety of organizations such as Honestbee, Dentsu Singapore, NTUC Fairprice Co-operative, Publicis Singapore and Euro RSCG, to name a few. She is also a published author of the book 'Not A Marketing Textbook'. In a recent conversation with CEO Insights Asia, Christina shared her insights on various aspects pertaining to business process transformation, especially in today's context. Below are the excerpts from the exclusive interview –
Share your thoughts on the current business process transformation scenario globally.
For any kind of transformation, there must be a push factor, often around changes in the business environment, increased competition, continued growth and many others. As a result, business leaders should look at
transformation as an ongoing journey
and not a one-time achievable task. Since
businesses
go through different lifecycles, they face different set of challenges at each stage. Thus, there is a need for some kind of change or transformation at every stage of the lifecycle. As one's business evolves, one needs to constantly monitor and identify the areas that need changes for improved outcomes.
What is your advice to companies' misconception in business process transformation being solely about technology?
Transformation is highly paired with digital transformation. Since it is being embraced on such a massive scale, many organizations tend to take-up digital transformation just because everyone else is doing it, but they do not analyze the pros and cons of doing so on their business. Organizations must keep in mind that business process transformation is not just about technology, but can also be about the way they deliver service to their customers, how they manage their supply chain and leverage their employee capabilities. While
technology does help in many ways, all these other factors play a far more critical role in along the entire transformation process. For instance, technology can act as an enabler to help organization derive
meaningful insights to foster informed decision making
. Also, since technology is meant to deliver purpose, the ways in which you deploy the technology is also a key factor organization must keep in mind.
Briefly explain the importance of business process transformation for non-tech companies.
Even if a company doesn't sell tech stuff, it needs technology to run and conduct business. For example, improving operation efficiency in a manufacturing facility to save money; brick & mortar retailer selling stuff online to serve customer better; a bank can use data and AI to evaluate who to grant loan to. Business process transformation can enable non-tech companies to
reduce manual and repetitive tasks
, thereby improving employee staff satisfaction. It advocates mindsets and attributes for companies to be more agile and adaptable. This means that companies can respond more effectively to changes in the market, customer demands, or
regulatory requirements
. Of course, technology can play a big role in the transformation – from enabling e-Commerce, managing mobile workflows, implementing data security practices to integrating various payment methods. Technology is also essential to offer a hassle-free experience to the customers across whatever channels that they connect with the company.
Technology can act as an enabler to help organization derive meaningful insights to foster informed decision making.
How should business owners align business process transformation initiatives with their organization's future goals?
To make the business process transformation successful and meaningful, it is important to have a clearly defined set of goals & objectives and compare the outcomes of the transformation with those preset goals. However, most companies lack this kind of mentality and have short-term aspirations. For a business transformation to be successful, it is very essential for the business owner to clearly communicate those future goals across the entire organization and ensure that everyone should work collectively towards reaching those defined goals.