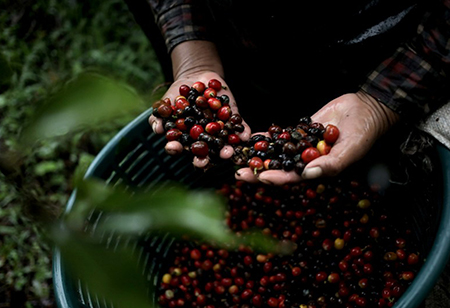 In the nation of Southeast Asia, rice is the most significant agricultural product. Coffee has recently shown that it has the ability to bring in large sums of money, making the crop particularly alluring for smallholder production. For comparison, Vietnamese farmers often produce more than 3.5 tonnes per acre, as opposed to 0.8 tonnes in Thailand, 0.5 tonnes in Indonesia, and just 0.4 tonnes in Lao PDR.
However, the coffee industry in Vietnam needs to overcome various obstacles to achieve sustainable development and reach its $ 6 billion export objective for 2030.Climate change is also anticipated to make these problems worse by drastically decreasing the amount of land that is appropriate for coffee farming and the amount of water that is available for irrigation purposes.
Challenges
The fluctuations in the price of coffee on the world market, which are caused by the cyclical behavior typical of agricultural commodity markets, further exacerbate these problems. Smallholders are drawn to farming when prices are high, increasing market output. Due to the lag in the response, the market has a tendency to overcorrect, which results in an oversupply and a consequent decline in prices.
Due to the Central Highlands' dominance of monocropping agriculture, growers there are particularly affected by the instability that results from it. A worldwide market that is concentrated on the output from a small number of countries and relatively low domestic demand both serve to increase volatility. Almost three-quarters of the world's Robusta crop is produced by Vietnam, Brazil, and Indonesia combined.
A coffee rejuvenation program implemented in the Central Highlands and favorable growing conditions from other coffee-producing nations have helped to a certain extent in recent years. They helped by raising concerns that continued supply growth could suppress the price of coffee to the point where farmers would no longer be able to maintain a sufficient standard of living, driving coffee producers away from coffee production.
This is significant to observe since, firstly, it has an immediate effect on producers' gross margin, which has an impact on their standard of living. In turn, this may encourage smallholders to invade forests, either to benefit from the higher prices or, for poorer farmers with a preference for more leisure time, to secure their livelihoods.
Second, actors in the supply chain have no economic incentive to adopt sustainability projects while prices are low. In order to enable the sustainability intervention to be done at any point in the cycle, regardless of the coffee price, it is advantageous that any strategy reduces the correlation between the coffee prices and the sustainability intervention.
Regarding sustainable development, the Ministry of Agriculture and Rural Development will concentrate on examining the scope of coffee development of the industry in the future.
Measures Towards Sustainable Development
The ministry will deploy technical solutions for growing high-quality coffee and encourage research on high-yield and high-quality coffee types.
Additionally, it will organize production chains, encourage safe production to cut down on carbon emissions, and enhance processing capability and human resource training.
The ministry will also develop and enhance the market information system for processed coffee goods while promoting appeals for investment in the industry.
In addition to expanding the prospective markets of ASEAN and China, it will support Vietnamese coffee brands and culture and consolidate the traditional coffee export markets, including the EU, the US, Japan, and South Korea.
The government will support discussions aimed at creating a retail network for Vietnamese processed coffee on the international market.
In the meantime, a 5–10 percent growth in domestic coffee consumption is anticipated over the next few years.
The companies have supported the growth of chains of coffee shops. Coffee shops that have recently opened or reopened are anticipated to swiftly resume operations as they were prior to the outbreak.
There were still a lot of potential problems for the coffee industry, from shifting climatic conditions to shifting consumer markets.
According to the coffee industry, the State should ensure that banks are able to distribute capital for production, processing, and export in order to support the coffee sector's sustainable development.
However, only a few locations, such as Lâm ng and k Nông, have the advantage of being able to grow coffee, so it will be required, according to the business, to promote the re-planting of coffee trees in other localities having the ability to grow coffee trees.
Additionally, this should support the development of programs that improve coffee quality and sustainability.
Together with stabilizing the current coffee region, it's also important to develop the Arabica coffee region in qualifying locations, primarily in Vietnam's northwest, central Highlands, and north central regions. In the future, this will help to increase export production and the availability of high-quality coffee goods.
Due to unsustainable farming practices, low production and processing outputs, and other factors, Arabica coffee products created in Viet Nam have a tough time competing with those made in other nations.
Vietnamese coffee is being re-cultivated on an estimated 107,000 hectares of land, comprising both Arabica and Robusta varieties, according to the Ministry of Agriculture and Rural Development's strategy for the period 2021–25. 20,000 ha in the Northwest and 12,000 ha in the North Central are currently under cultivation for Arabica coffee.
Currently, there hasn't been much of a development in specialized and high-quality coffee goods. As a result of the high selling costs of those products, the Vietnamese coffee industry needs to expand the proportion of processed coffee products to between 15 and 20 percent of all Arabica coffee produced in the country.