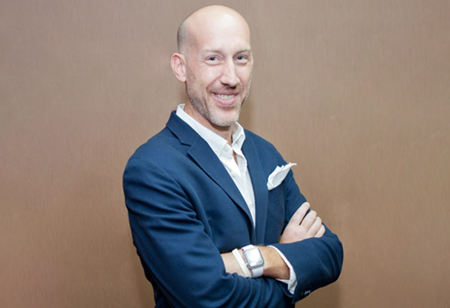 Jason Highberger, CEO, Biochar Life, 0
Jason boasts of a 29-year long career during which he has worked with companies ranging multiple industries and countries prior to leading Biochar Life in 2021. Additionally, he has been part of the founding leadership of several startups and fulfills Board Director roles at non-profits in the US and SE Asia.

In a recent interview with CEO Insights Asia, Jason shared his insights on various aspects pertaining to biochar and other sustainable farming practices. Below are the excerpts from the exclusive interview –
What is your approach to formulate efficient financial and business strategies?
I firstly identify the business sensitivities and risks from a financial perspective to have a clear idea of the things that need to be done as a business – be it in terms of business development, marketing, supply chain, operations, or on boarding talent with right skill sets. As a result, I spend a lot of time in understanding various financial aspects and the mechanics adjoining them. Although most people get easily overwhelmed looking at the financial reports or models, I see them as enablers in getting a bird's eye view of the entire organization's financial condition. This approach has helped me immensely in formulating efficient financial and business strategies.
How do you educate smallholder farmers on various aspects pertaining to crop waste management and biochar?
Currently, there are around 500 million smallholder farmers across the world, which is a huge business opportunity for companies like ours. The major challenge and opportunity when it comes to working with smallholder farmers is the lack of proper awareness among them about biochar. When these farmers are provided with the right information, tools and support, they would be able to accomplish a lot of milestones going forward. Thus, we are training and educating them on how to make biochar from their crop waste, the benefits it can provide to their crop yield and various other aspects, while simultaneously contributing towards protecting our environment by removing carbon.
What is the role of strategic leadership to foster a culture of innovation?
From a strategic leadership perspective, you must secure capital, the best talent and partnerships to create the culture and opportunities to innovate. This involves bringing your own team, partnerships, raising capital from investors to support the team in designing new ideas, and many other measures. For example, we at Biochar Life have forged partnership with experts across certain areas to drive our innovation and R&D efforts. Recently, we have formed a strategic partnership with PlantVillage at Penn State University, which is led by Dr.
David Hughes. This platform has been actively supporting smallholder farmers for UN programs such as their food security related initiatives. We have adopted their platform, which has an AI integrated mobile solution that farmers can use for biochar tracking and carbon removal process. So, fostering a culture of innovation from a strategic leadership standpoint requires a multi-faceted approach.
What are the benefits of using crop waste to make biochar instead of burning it?
Currently, farmers around the world are accustomed to burning their crop waste in open fields since that is the most efficient method of dealing with the waste. However, this might lead to a lot of health concerns due to the excessive release of PM2.5 particles and gas emissions. Although the pyrolysis process of biochar generates some emissions, it is significantly lesser compared to burning crop waste in open spaces. By using this method of producing biochar, farmers are able to not only convert their crop waste into biochar, but also significantly contribute towards the well being of their lives and our environment. Furthermore, we also teach the farmers to mix biochar with compost/manure to produce a useful biochar fertilizer that helps increase their crop yields. Since most of the smallholder farmers do not have the money to buy costly chemical fertilizers, the biochar fertilizer has enabled them to increase their crop yields by 30-40 percent.
From a strategic leadership perspective, you must secure the capital and the right talent and partnerships to create the culture and opportunities to innovate.
How do you manage to strike a balance between profitability and sustainability in your business?
The priority for us at Biochar Life is to ensure that the majority of our carbon credit sales are distributed to smallholder farmers and the local community. Till date, we have managed to maintain this at around 70-75 percent on an average each year, and it is even higher when considering longer time periods. We have designed our business both legally and financially so that the profits either flow to the farmers or come back to Warm Heart Worldwide, the NGO which fully owns our company. This way, we have a very interesting financial model in place to hardcode our profit and gross margins for maximum social impact.
What is your future plans pertaining to helping global farmer community and support sustainability?
For Biochar Life, the smallholder farmers are the center of the universe. Our long-term goal is to engage and work with as many smallholder farmers as possible. We also aspire to work with organizations that are already supporting and working with smallholder farmers to educate them about biochar and other sustainable agriculture practices. We are also trying to convey the importance of food security to the government and other key stakeholders about the various advantages and benefits that embracing sustainable agriculture practices can offer and encouraging them to launch programs and initiative that promote the implementation of these practices.