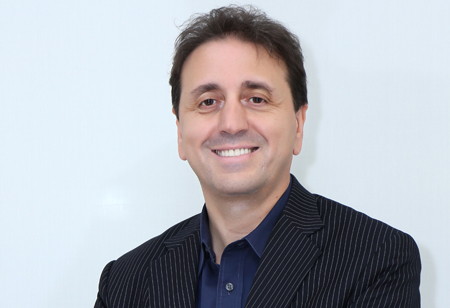 Michel Obadia, CEO Asia-Pacific, Siemens Mobility, 0
Michel has over three decades of expertise in the mobility and technology sectors. Michel holds an Engineering degree from Telecom Bretagne and is a telecommunications specialist. He oversees a 2,700+ strong Siemens Mobility team in Asia-Pacific and is a staunch advocate for talent development and workforce upskilling. Michel is motivated to deliver on client expectations while effecting positive enduring societal impact.

CEO Insights Asia recently got a chance to interact with Michel, wherein he shared his insights about current changes in the mobility industry and innovation for seamless transportation. Below are the excerpts from the exclusive interview –
Tell us about your journey and how you strengthen your business skills to implement sustainable mobility solutions.
I envision a sustainable mobility business that holistically considers market needs, capital investment, innovation, growth, and resilience. I emphasize that a business strategy must be followed through with flawless execution to work as intended. The company must also be resilient in adapting to external headwinds, such as during the COVID-19 pandemic, when the collective strengths, experience, and innovative spirit of its employees were needed most. "By implementing our strategy thoughtfully, we can secure long-term growth to deliver sustainable, user-centric, and cost-effective mobility solutions in the region," is what I believe.
As a CEO, what management style would you apply to stay on top of industry disruptions and changes, and how do you help the business stay adaptable and competitive, on the same?
I would say that, "Leadership requires a proper understanding of the implications from an ever-changing global and business environment,". It is important to embrace change and stay alert to customer needs. This is premised on the ability to identify new opportunities and create value that is appreciated by others. For example, new sustainability requirements reflect a maturing customer market and motivate businesses to pursue growth activities without compromising the needs of future generations. With respect to responsibility as a leader in advancing sustainability in the business, it is vital to "Being agile to fully understand the changes unfolding around the world and within the business helps us stay relevant and ahead."
Share with us some of your challenges in developing and maintaining a strong company culture and why you
believe this is important for the organization's overall success?
A strong performance-driven culture is crucial in delivering satisfaction for customers, shareholders, and employees, which ultimately translates to better business outcomes. The culture we foster within Siemens Mobility Asia Pacific promotes collaboration, teamwork, and trust (responsibility and accountability) to deliver our best in all business areas.
What sources or techniques you employed to gain a deeper understanding of recent trends or advances in your industry?
In view of some of the latest trends in mobility, such as digitalization, cybersecurity, and sustainability, the industry, particularly Siemens Mobility, has contributed to accelerated innovation in the past decade and will continue to do so. For example, there is an increasing emphasis on passenger-to-asset digitalization, driving first-to-last mile passenger connectivity, enhancing commuter experience, and optimizing asset performance for operations and maintenance (and beyond). Therefore, I would like to stress that, "Even as we strive to provide better functionality, higher performance, and more value-add to customers and end-users, cybersecurity remains at the core in accordance with the highest security standards."
The mobility industry is leading the way to drive sustainability by developing lower CO₂ emissions (and even emissions-free) solutions.
How do you balance the interests of several parties, such as shareholders, employees, and customers?
Transport innovations include more seamless passenger connections between different travel modes, such as walking, biking, public transit, and taxis. Increased connectivity between these modes encourages more sustainable and greener journeys with a lower CO₂ footprint. Regarding the same, I can say that, "Our approach not only provides a safe and reliable system but also enhances the passenger experience overall," .
What are the new innovations to watch out for in the near and long term within the industry?
There is a clear opportunity for all stakeholders to contribute towards an exciting and expanding mobility ecosystem. From policy making to the provision of technology solutions and integrating end-user services, much remains to be done that requires even more innovation in the business. Players who can leverage new technology successfully, from conception through delivery and operations, stand to benefit the most. With that I would like to conclude by saying that, "The mobility industry is leading the way to drive sustainability by developing lower CO₂ emissions (and even emissions-free) solutions. We must come together and continue pushing for better energy and cost efficiency for our customers,".