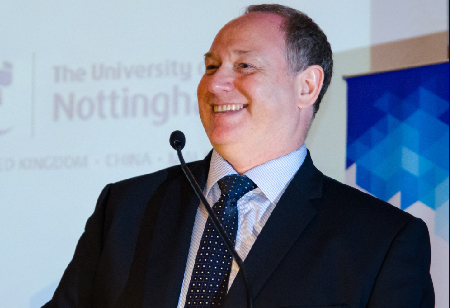 In Universities face challenges with how best to communicate with their students. The primary communication mechanism has historically been emails but this is slowly becoming obsolete as newer forms of communication become more prevalent. The multitude of social media platforms presents further challenges, not least of all as there is not a common platform used by all students, unlike email. Email is also provided by the university, unlike social media accounts, and the use of social media as a means of communication could pose problems which are not present with email.

Student Categories
There are three groups of students that universities need to communicate with, each presenting its own challenges and opportunities.

Potential Students: Student recruitment is a key activity. It is important to have financial sustainability for many institutions, with international students being a key area of interest. The days when a student applied, were offered a place and they turned up on a required day, with a cheque in hand ready to begin, are fading fast.

Students want to have some sort of contact through their journey of data collection, application through to registration. It is relatively easy to send an email every few days, based on templates that are pre-loaded and scheduled for certain times. To communicate via other mechanisms, such as Facebook, Twitter, SnapChat, YouTube and so on is more difficult. Not only is this a much more informal way of communicating but you have to collect account details of the platforms that are used by individual students. They may be reluctant for potential universities, and there could be many, to have these details as they may fear to get lots of unwanted communication. Once they have decided to go to a given university, can they be sure that the other universities will not continue to contact them?

Universities also require a strategy, possibly based around social media, to try and attract new students, who have yet to apply. Is the use of Facebook/Google advertisements an effective medium? If you want to target individual students, what is the best way to interact with them to grab their attention? Big Data may have a role to play. If you are able to ascertain that a particular individual is looking for a University place (either through demographics or through other criteria), what else can you find out about them? How powerful would a direct message be to a student that directly addresses a key question that they face about what institution to apply to?

Current Students: Once students are registered, there are new challenges. There is still a need to communicate on an informal basis, to provide information, success stories, items of potential interest and more. But there is also a need for more formal communication, such as lecture schedules, examination schedules, examination results, changes in courses, coursework details, finance issues and so on. This is not particularly difficult as they are now a paying customer, so you will have their latest details. But, is email the best way to disseminate this information and even if it is, can it be supported by other mechanisms such as SMS/WhatsApp messages to flag that there is an important email waiting to be read?

Alumni: Once students have graduated they become an important resource for the university. Many would equate this to seeking financial support but there are many other ways that alumni can support their alma mater. Examples include mentoring, guest lectures, facilitating student intern opportunities, playing an advocacy role and much more.

There is still a need to communicate on an informal basis, to provide information, success stories, items of potential interest etc

The challenges in maintaining a relationship with the alumni are many and varied. Not only do you need to keep track of them as their circumstances changes, not least of all ensuring that their contact details are up to date. Moreover, you need to maintain their interest in the university without spamming them so that they just switch off from any engagement that they may have had. The fact that you need to communicate for, perhaps, 50 years or more presents additional challenges.

This is just one of the issues among many, faced by the Higher Education sector in terms of communicating with its key stakeholder. If somebody can provide a solution that is able to address this issue, across all student bodies, it could have a significant advantage in the market and could be a game changer. The risks are high though, as the landscape is constantly changing. Just allocating an email address is easy, but staying ahead of the new technologies requires a more agile, flexible platform.