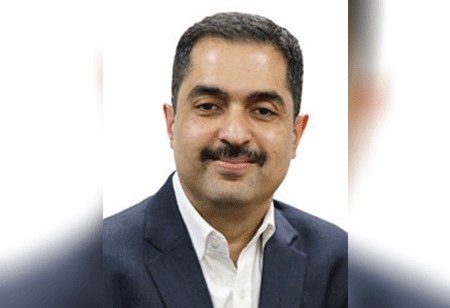 Aditya has been associated with Teleperformance for over three years, prior to which he held the role of Managing Director at Intelenet Global Services, and Vice President at Genpact
Digital transformation is not a new priority for business leaders, but COVID-19 has made it more imperative, as businesses were forced to raise their digital maturity score years ahead of projections. The survival of organisations, across all core sectors, has fast become dependent on how quickly and effectively they can progress in their digital transformation journeys. The race for market share in the new remote environment has left executives with little choice but to digitise their business and plan ahead so they're not left grappling with unforeseen threats in the near and distant future. Executives, navigating through this particularly rough and unpredictable crisis, should be looking to ramp up digital resources and training to ensure business resiliency and continuity in the postpandemic world.
There is no better time for organisations to shift their strategic thinking from short-term recovery to long-term growth, and cash in on key transformational trends, set to define success. Let's explore more:
Cloud-computing To Reshape The Future Workforce
Marked reliance on Cloud Computing services throughout the pandemic is driving a future of improved info security, employee collaboration, and disaster recovery. Acting as lifeline for firms operating in disparate locations, cloud-based platforms are enabling workforces to securely access localised resources and communicate in a nimble way.
"Executives, navigating through this particularly rough and unpredictable crisis, should be looking to ramp up digital resources and training to ensure business resiliency and continuity in the postpandemic world"
As organisations in India re-strategise their IT spending plans for the New Year, 60 percent are planning to leverage cloud as a platform for digital innovation, according to IDC. Organisations will increasingly use cloud technology to shield remote employees – no longer protected by in-office security controls - from security breaches or cyber threats. These platforms have evolved to leverage highly secure access controls in the form of multi-factor authentication, to create watertight identification processes, and BYOD software to keep company data in the rightful ownership of verified users. Throughout this ongoing adaption period, cloud platforms will help to instil the trust and confidence of remote employees that their individual endpoints are secure. Underpinned with well-defined processes, stringent policies, and proactive management, businesses can establish a company culture that can act on data breaches before they happen.
Safeguarding Against The Risks Of Tomorrow With AI
The surge in opportunistic cybercrime has recently positioned India as the third most vulnerable nation in the world for cyber-attacks. With a growing number of organisations introducing more permanent workat- home policies, we can expect to see larger budgets dedicated for sophisticated infosecurity tools to protect against cyber-phishing and spamming. Autonomous technologies, such as Machine Learning (ML) and Artificial Intelligence (AI), will be central to the fight against cybercrime and the development of effective cybersecurity systems. In 2021, organisations will lean on AI to resourcefully detect, manage, and mitigate security and fraud risks before they happen. ML will address the more complex challenges by enhancing how machines comprehend human language – building knowledgeable analytics to protect employee endpoints from fraudulent activities. In the remote working environment, it will become increasingly important to upskill a system's ability to understand the context of interactions, when considering growing online contact rates.
Looking Ahead To A Digital-First Future
Needless to say, it can't be predicted what challenges lie ahead for organisations in the coming years. But, understanding the technology paradigm shift, and embracing it to design future-ready infrastructures will help businesses thrive in the marketplace, and see a highreturn on investment in the long term. The evolving work-at-home set-up should be bolstered with one trusted cloud network, underpinned with AI technologies, to unlock new digital revenue streams and ensure experiences for employees and customers are continuously enhanced.