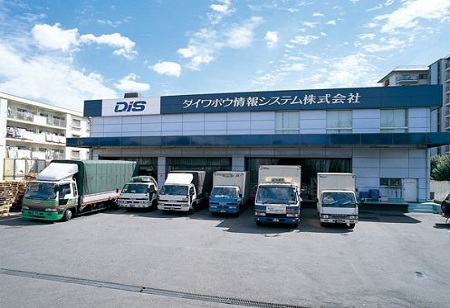 Keeper Security APAC, the leading provider of cloud-based zero-trust and zero-knowledge cybersecurity software protecting privileged access, passwords, secrets, and connections, with Asia-Pacific headquarters in Tokyo, announced a distribution agreement with Daiwabo Information System Co., Ltd. (DIS). Keeper's solutions will be shared with 19,000 sales partners and 90 bases around Japan to help protect Japanese businesses and customers from cyberattacks and data breaches.
Weak or stolen passwords, credentials, and secrets are responsible for more than 80% of successful intrusions. Keeper's password security and encryption technology is a user-friendly solution for individuals and businesses of all sizes. Keeper uses best-in-class security to protect user information and limit the risk of data breaches, powered by a zero-trust framework and zero-knowledge security. Keeper's platform deploys in minutes, requires minimal ongoing management, and scales to suit the demands of any size organisation, from small businesses to huge organisations. Keeper works with any data environment – single cloud, multi-cloud, or hybrid — and any security stack.
DIS will employ its customer-first and community-based business strategy to provide Keeper's goods and solutions to users and businesses of all sizes throughout Japan, fostering digitisation and business transformation in the age of hybrid work. As a top IT distributor in Japan, DIS offers its customers information and technical product assistance, as well as pay-as-you-go products and solutions via its subscription management portal iKAZUCHI. In accordance with Japanese business practises, this arrangement will extend sales and educational support for customers, as well as encourage development prospects.
"As Keeper grows our global presence, we are pleased to have signed a new distributor agreement with DIS in the Japanese market," said Darren Guccione, CEO and co-founder of Keeper Security. "The cybersecurity threat landscape and risk of cyberattacks continue to grow, which is why it is imperative that everyone take action to protect their passwords, privileged access, secrets and data from cybercriminals. Our partnership with DIS will protect companies and customers throughout Japan from cyberattacks."
"As companies respond to digital transformation and work style reforms at an accelerated pace, and the introduction of telework and the use of cloud services is expanding, countermeasures against security risks such as information leaks and strengthening the network environment have become issues," said Hiroyuki Matsumoto, President and CEO of Daiwabo Information Systems Co., Ltd. "By providing Keeper Security solutions that are easy to implement, inexpensive, and highly reliable, we will contribute to resolving the issues faced by Japanese small and medium-sized enterprises."