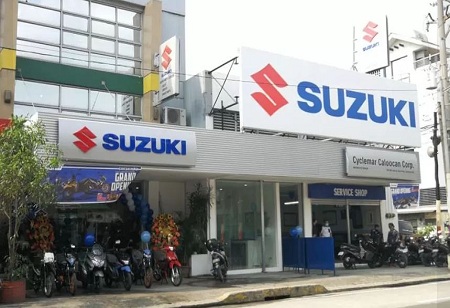 Suzuki Motorcycle India on Wednesday said it has joined hands with Standard Chartered Bank to provide wholesale funding to its dealer partners for vehicles and spare parts. The initiative will support the company's dealer partners across the country and enable them to expand their businesses and operations, the two-wheeler maker said in a statement.
"As a responsible company, we are committed to support our dealer partners so that they can meet their financial requirements. This programme is a testament to our commitment, and we look forward to a successful partnership with Standard Chartered Bank," Suzuki Motorcycle India Executive Vice President, Sales, Marketing and After Sales Devashish Handa noted.
Standard Chartered Bank Regional Head Global Subsidiaries, India and South Asia, Corporate, Commercial, and Institutional Banking Chandandeep Kaur said the bank is committed to support businesses in India by providing them with the necessary financial tools and developing customised ecosystem solutions to drive their strategic growth.
Standard Chartered Bank has operated in India for more than 160 years, making it one of the country's oldest international banks. The bank has 100 branches spread throughout 42 locations. Corporate, commercial, and institutional banking, as well as consumer, private, and business banking, are important business segments.
Aside from a full-service universal bank, the group has a Non-Banking Finance lending entity to supplement the Bank's presence in specific geographies and segments, a Retail securities broking business, and is the first foreign bank to begin banking operations in India's International Financial Services Centre (in GIFT City, Gujarat).