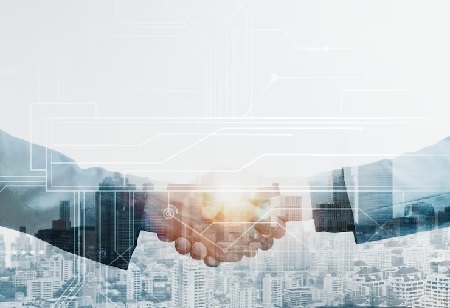 ENOC Group, a prominent global energy entity, has signed a Memorandum of Understanding (MoU) with PT PERTAMINA PATRA NIAGA, a Commercial and trading Sub Holding of Indonesia's state-owned enterprise PT Pertamina (Persero). The MoU aims to evaluate potential business collaborations within multiple international airports. This initiative aligns with the Group's strategy to broaden its presence in global markets and contribute to Dubai's Economic Agenda, targeting a doubling of the Emirate's economy in the next decade.
The Memorandum of Understanding (MoU) was officially signed during the Dubai Airshow held from November 13th to 17th. Burhan Al Hashemi, Managing Director of ENOC Commercial and International Sales, and Riva Siahaan, President Director & CEO of PT PERTAMINA PATRA NIAGA, signed the agreement in the presence of key figures including Farid Al Bastaki, Director ENOC Aviation; Yosep Iswadi, Vice President of Aviation Fuel Business at PT PERTAMINA PATRA NIAGA; Sora Lokita, Assistant Deputy (Director) of Delimitation of Maritime Zones and Border Areas from the Coordinating Ministry for Maritime and Investment Affairs Republic of Indonesia; and representatives from both organizations.
The collaboration encompasses several potential areas, such as joint investments, operational ventures, as well as the supply, storage, and distribution of aviation products within international airports. ENOC's Group CEO, His Excellency Saif Humaid Al Falasi, expressed enthusiasm about the partnership with PT PERTAMINA PATRA NIAGA, highlighting it as their second consecutive collaboration. He emphasized their expertise in aviation services and their dedication to fostering global economic partnerships. Al Falasi further stated that through this MoU, they aim to expand their global footprint and reinforce the UAE's role as a significant player in the aviation industry.