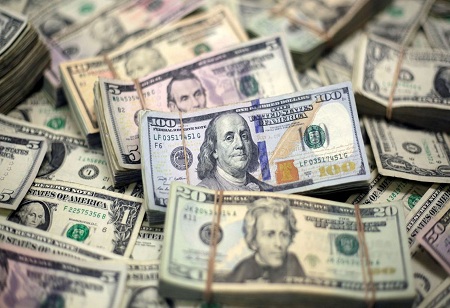 As new incentives were presented to encourage investment, a senior Indonesian official promised on Wednesday that work on a new capital city buried deep inside the forests of Borneo island will not stop when the presidency changes hands next year.
Bambang Susantono, the head of the Nusantara authority, announced during a visit to the site in Kalimantan, eastern Borneo, that the largest nation in Southeast Asia will formally designate the city, called Nusantara, as its new capital in the first half of 2024.
He was speaking from the capital's Sepaku neighbourhood, where more than 7,000 construction workers using cranes and excavators were laying the groundwork for a new presidential residence near eucalyptus woods used to make pulp and paper.
President Joko Widodo's signature project, Nusantara, is intended to replace the current congested and quickly sinking capital of Jakarta on Java island with a green, smart metropolis spanning nearly 260,000 hectares (642,474 acres).
The COVID-19 pandemic and a $32 billion price tag, however, have some investors worried that development may stall after Widodo completes his second and last five-year term in power in 2024.
The government will waive corporate tax for businesses investing at least 10 billion rupiah ($647,660) for a period of 10 to 30 years, with infrastructure and public services receiving the longest tax break up until 2035.
Foreign businesses relocating their headquarters to Nusantara and financial institutions establishing offices there will also receive tax breaks.
In addition to other incentives, import taxes on capital goods would be eliminated and research and development expenses will be tax deductible.
Far longer than anywhere else in Indonesia, the government will also grant land rights for 95 years, extendable by the same time.
Success in the capital depends on the private sector, as only 20% of expenses are covered by the government.
"I think that investors would love to see that the government goes first, so that's why most of the buildings and facilities in 2024 is being paid by the state budget," Bambang said.
Agung Wicaksono, Nusantara's deputy chief for fundraising and investment, stated that although though no private transactions have been completed, more than 100 letters of interest from domestic and foreign businesses, including those from Malaysia, China, and the United States, have been received.
According to principal urban planner Vallin Tsarina, four ministry buildings, a palace, a presidential office, a town plaza, and Indonesia's 79th anniversary of independence would all be completed by 2024.
But there's still a ways to go.
As per Budi Kurniawan, the deputy project manager for the palace's construction, development there has only reached 8% thus far.