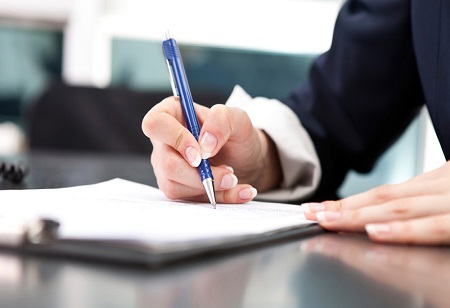 In Jerusalem, a customs agreement was struck between the UAE and Israel. The Comprehensive Economic Partnership Agreement (CEPA), which was signed in May 2022 between the UAE and Israel, will be able to take effect after the customs agreement is inked.
The agreement was signed in the presence of Israeli Prime Minister Benjamin Netanyahu at the Prime Minister's office in Jerusalem by Mohamed Al Khaja, the UAE ambassador to the State of Israel, and Eli Cohen, the Israeli minister of foreign affairs.
Ambassador Al Khaja said, "The Comprehensive Economic Partnership Agreement between the UAE and Israel will serve as a major engine to strengthen economic and commercial ties between the UAE and Israel. We expect the agreement to produce significant mutual economic benefits."
The customs agreement intends to facilitate reciprocal assistance in order to ensure the correct execution of customs regulations, appropriately calculate customs and other tax costs on exports and imports, amend customs data, and prevent and investigate customs offences.
The bilateral non-oil trade volume between the UAE and Israel exceeded $2.5 billion in 2022.
The UAE and Israel anticipate a large boost in their trade volume following the CEPA's implementation.
The UAE-Israel CEPA, the second bilateral trade agreement the UAE has signed, benefits both nations economically by reducing or doing away with tariffs on more than 96% of tariff lines and 99% of trade value.
Additionally, it improves exporters' access to markets while luring new investment and opening doors in crucial sectors like energy, the environment, and digital trade.
Negotiations for a CEPA between the UAE and Kenya were launched in July of last year.
The CEPA was announced in a joint statement that was signed in Nairobi by Dr. Thani bin Ahmed Al Zeyoudi, Kenya's Minister of Industrialization, Trade, and Enterprise Development, and Betty Maina, Cabinet Secretary.
To strengthen and further integrate their economic ties, Georgia and the UAE inked a comprehensive economic cooperation agreement (CEPA) in March of this year.
The signing of a CEPA between the UAE and Türkiye was also seen in March by Recep Tayyip Erdogan, the president of the Republic of Türkiye, and UAE President Sheikh Mohamed bin Zayed Al Nahyan.
The CEPA, which was signed during a virtual summit, was a reflection of the tremendous improvement in bilateral ties seen in recent years, as the total non-oil trade between the UAE and Turkey reached $19 billion in 2022, up 40% from 2021 and 112% from 2020.