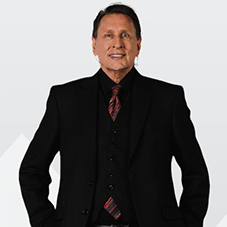 Over The Years The Indonesian Film Industry Has Found A Loyal Customer Base Across The World Through Its Highly Entertaining And Innovative Content. Md Pictures, The Largest And Most Successful Production House In Indonesia, Has Used The Momentum To Enter Into The Digital Market Space To Enhance The Reachability Of Indonesian Movies And Digital Content Across The World And Find A Wider Audience Base In Tv, Cinema, And Online. With Extensive Experience In Both Technologies And Entertainment, Dave Ulmer Has Worked For Organizations Catering To Telecommunications, Broadband, And Broadcast Providers In The Past And Is Currently Working As The Chief Commercial & Digital Officer At Md Pictures. A Public Speaker, Part-Time Actor, And A Best-Selling Author, Dave Ulmer, Has Been Spearheading Md Pictures' Astronomical Growth In Reaching A Wider Audience Base Through Cutting-Edge Technologies And Entertaining Local Content. In An Exclusive Interview With Ceo Insights Asia, Dave Discusses Md Pictures As An Organization And Its Position In The Industry, His Leadership Approach, Success Mantra, And Much More.
Give A Brief Account Of Your Professional Journey. Describe Your Leadership Approach And Your Success Mantra.
I've Always Found Myself In That Intersection Between Technology And Entertainment. Whether As A Small Software Startup In Silicon Valley, Or With Large Telecommunications, Broadband, And Broadcast Providers Across The Us, Europe, And Asia - These Companies All Had One Common Focus Of Delivering Quality, Personalized Entertainment Services To Consumers, Anywhere, Anytime.
I Rely Heavily On The Initiative And Expertise Of My Core Team, While I See My Role As Providing The Overarching Vision And Prioritization That Supports Our Common Goal. I Am Always The Customers'loudest Advocate In Any Company I Serve. You'll Actually Find Me More Often Out Speaking With Real Customers Than Inside A Meeting Room. At The End Of The Day, Our Success Is Found In How Well We Truly Address Our Customers' Desires And Needs.
At The End Of The Day, Our Success Is Found In How Well We Truly Address Our Customers' Desires And Needs
Define Md Pictures As An Organization And Its Position As A Leading Movie Studio. How Do You Ensure The Company Stays On A Technologically Competitive Edge In The Market?
Md Pictures Is Indonesia's Largest And Most Successful Film And Tv Production Studio. We're Extremely Successful Across Films, Television, Ott, Animation, And Music, And Produce The Lion's Share Of The Country's Local Films In Cinema As Well As Films & Series For All Major Online Streamers, Such Means Delivering Content And Services Through Various Distribution Channels That Ultimately Reach Actual Consumers. From My Very First Days In A Small Startup Of My Own To Large Multinationals Like Motorola, Lg, Fox, And Singtel, I've Always Found Success In Surrounding Myself With Equally Passionate Professionals Who Share My Enthusiasm And Maniacal Focus On Customer Satisfaction, Whether That Customer Is A Huge Multinational Broadcaster Or Someone's Mom Or High School Teacher
How Do You Guide Your Team To Analyze Customer Satisfaction And Resolve Concerns? Where Do You See Yourself Headed In The Upcoming Years?
Customer Satisfaction Is Ultimately A Simple Calculation: Are Your Revenue And Profitability Up O R D Own? N Aturally, T Here Are S Everal M Etrics And Methodologies To Use That Can Help Fine-Tune Customer Satisfaction And Dive Into The Numbers. In The Content Business, Not Only Can We Find Out Which Shows Are Most Watched And When, But We Can Also Gain Deeper Insights Into The Real-Time Demographics And Viewing Behaviors Of Our Viewers With The Help Of Today's Data-Driven Technologies. The World Is Getting Smaller And Audiences Are Getting Larger Every Day. I See Our Company Growing To Better Address Audiences Worldwide Beyond Our Country's Borders.
Dave Ulmer, Chief Commercial & Digital Officer, MD Pictures
Dave Has Built His Career Bridging Technology And Content. As Md Pictures' Chief Commercial Officer And Board Director, He Leads Md's Digital Business. Previously Dave Helmed Xl Axiata's Home Broadband & Entertainment Business. Before That, Dave Served As Managing Director Of Digital Home For The Singtel Group, Reaching Over 500 Million Broadband, Wireless, And Digital Tv Subscribers Across 25 Countries. He Was Previously The Global Head Of Content & Services For Lg, Based In Seoul, And The Original Founder Of Roxio, The Company That Later Acquired Napster And Brought Digital Music To The World. Dave's Also A Public Speaker, Part-Time Actor, And Author Of 'The Innovator's Extinction', Which Reached #1 On Amazon's Business Management Books Top 100 List.
Hobbies: Scuba Diving, Volunteer High School Teaching, Community Theater, & Cooking
Favorite Cuisine: Steakhouse Burgers & Fries
Favorite Book: Contact - Carl Sagan
Favorite Travel Destination: Bunaken Island, Indonesia
Awards & Recognition: #1 Best Seller Author On B Usiness Innovation, Western Us Monopoly Champion